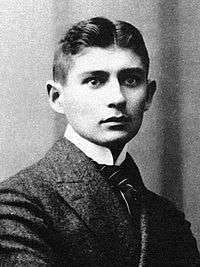 Franz Kafka was without doubt one of the greatest writers of the 20th century. He was also a bureaucrat who wrote about "the perils of excavating in quarries while drunk."
The writer of The Metamorphosis, The Trial and The Castle dealt with some seriously disturbing stuff in the human mind. The bureaucrat worked in worker's compensation
In Franz Kafka: The Office Writings, we look into his at-the-office mind, one, you would have to think, that was a little more humdrum than the other one. Kafka, who died in 1924, was a lawyer with the Workmen's Accident Insurance Institute in the Czech department of the sprawling Austro-Hungarian empire.
The book's publisher, the Princeton University Press, says of the collection, that , "These documents include articles on workmen's compensation and workplace safety; appeals for the founding of a psychiatric hospital for shell-shocked veterans; and letters arguing relentlessly for a salary adequate to his merit. In adjudicating disputes, promoting legislative programs, and investigating workplace sites, Kafka's writings teem with details about the bureaucracy and technology of his day, such as spa elevators in Marienbad, the challenge of the automobile, and the perils of excavating in quarries while drunk."
I wonder how Kafka would have fared in today's America, arguing cases about drunk quarry excavation? Bet he'd fit right in. He'd become well known, run for office and head to Washington. Where he'd find some seriously disturbing stuff in the human mind.