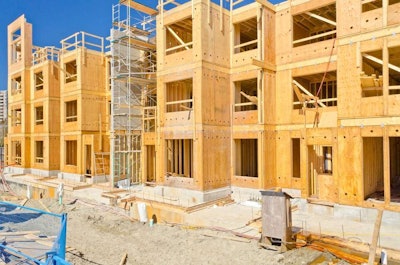 U.S. construction spending increased 0.5 percent from July to $1.218 trillion and is up 2.5 percent over the August 2016 total.
Total nonresidential spending rose 0.5 percent in August to $692 billion but remains down 3.4 percent from the year-ago total. Top percentage increases were public safety, up 5.7 percent to $8.3 billion; educational, up 3.5 percent to $86 billion; and health care, up 3.4 percent to $40 billion.
Private residential spending rose 0.4 percent in August to $521 billion and is now 11.6 percent higher than the August 2017 total. Spending on single-family homes rose 0.3 percent to $264 billion, while multi-family spending rose 0.9 percent to $62 billion.
Total construction spending from the private sector rose 0.4 percent to $955 billion and is up 4.7 percent over August 2016. Government spending rose 0.7 percent during August to $264 billion and is down 5.1 percent from its year-ago figure.