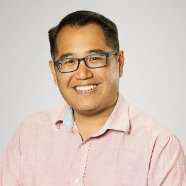 President Donald Trump announced his intention to nominate Derek Kan, the general manager of ride sharing service Lyft, to the U.S. Department of Transportation, the White House reports. If confirmed, he will serve as Under Secretary of Transportation for Policy.
Kan was unanimously confirmed by the Senate to serve on the Board of Amtrak in 2015. Prior to that appointment, he was Director of Strategy at a startup in Silicon Valley, worked as a management consultant at Bain & Co., was a policy advisor to Senate Republican Leader Mitch McConnell, and chief economist for the Senate Republican Policy Committee, as well as a Presidential Management Fellow at the White House Office of Management and Budget.
Kan received a B.S. from the University of Southern California, an M.Sc. from the London School of Economics, and an M.B.A. from the Stanford Graduate School of Business, where he was an Arjay Miller Scholar.