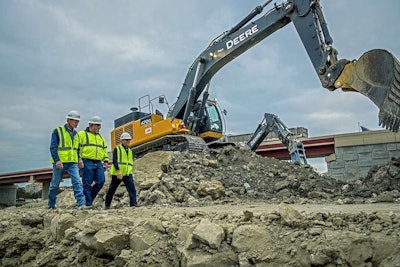 Though the company's financial struggles continue due to slumping demand for heavy equipment during the current agricultural slowdown and drop in oil prices, John Deere can at least count one ball of stress officially removed from its plate.
LightSquared, an embattled wireless broadband company, has ended its lawsuit against Deere following a settlement last week.
In Novemeber 2013, LightSqared filed suit against Deere and GPS companies Garmin and Trimble, contending that all three knew that the company's planned wireless broadband network would interfere with GPS devices, but did not alert the company before it was blocked from buildout by the Federal Communications Commission.
The company was forced to enter Chapter 11 bankruptcy after investing $4 billion into the buildout of the network.
According to a report from Reuters, LightSqaured exited bankruptcy last week folliwing the FCC's decision to allow the company to transition its wireless spectrum "into a newly-formed company," which at the moment is called New LightSquared.
Under the agreement with Deere, LightSquared will reduce "out-of-band" transmissions and will file a request to the FCC for a modification to its license in order to forgo "terrestrial use of the downlink band closest to the GPS signal," said LightSquared CEO Doug Smith.
In return, Deere has agreed to file no further objections to LightSquared's planned network rollout. "We believe this agreement sets forth the framework that enables GPS and broadband to peacefully coexist, and we will continue to work with industry and government stakeholders to reach consensus that enables this spectrum to be utilized," Smith added.
In a statement to Bloomberg, Deere says LightSquared has agreed to pay some of Deere's attorneys' fees, noting that the settlement does not amount to an endorsement of the LightSquared network.
LightSquared's litigation against Garmin and Trimble has not reached a settlement though the Deere deal might signal a way toward such agreements.