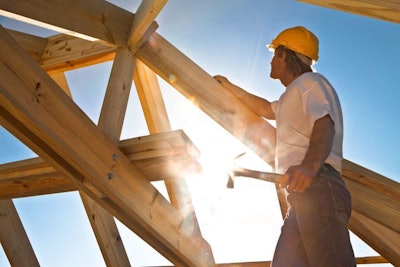 Construction spending continued adding to its already seven-year high in August, largely due to further gains in homebuilding.
Spending rose 0.7 percent during the month to $1.086 trillion, according to preliminary data from the Commerce Department.
Homebuilding rose 1.3 percent to $383 billion. Single-family construction saw an 0.7 percent gain during the month to $219 billion, while apartment construction rose 4.8 percent to $53 billion.
Total nonresidential spending rose 0.3 percent $696 billion. Lodging represented the largest percent gain for that sector, up 2.8 percent to $23 billion, followed by health care, up 1.9 percent to $42 billion and transportation, up 1.4 percent to $46 billion.
Total private spending rose 0.7 percent to $788 billion. That figure is up 16.5 percent year over year. Government construction spending rose 0.5 percent to $298 billion.