George was cleaning out the side box, getting all our polishing supplies ready for Wildwood the end of the month. We'll show The Precious there – Wildwood is where we get her spiffed up for the year. I look forward to it, and then my shoulders remind me of the hours of work we have ahead of us, and I wonder once again why I'm not independently wealthy and have people to do things like that for me. Thing is, we probably wouldn't enjoy it as much if we didn't have blood, sweat and tears in it, so I'm ignoring my shoulders (and the pesky fact that I'm not independently wealthy) and looking forward to it anyway.
As George is pulling out chrome polish, I'm making comments on what we should take with us and what we should leave in the garage.
"The green one is hard to get off the diamond plate. I like the purple one – it's smooth and polishes out nice by hand."
He stopped and stared at me for a second. "Are we really having this conversation? If you had told me five years ago my nurse wife would be rating chrome polish for a truck we're going to show, I would have thought you were crazy."
Five years ago, if you had the category of "Things That Don't Travel Well" on Jeopardy, Wendy Parker would have been in the $1,000 square. Feral cats, wombats with vertigo and teething baby orangutans would have traveled better. And the closest to chrome I knew anything about was the stainless steel on a wheelchair or hospital bed.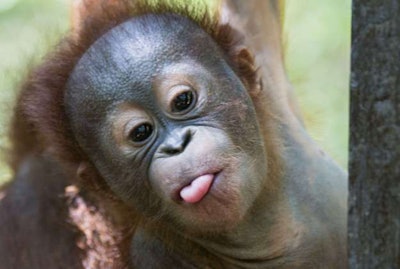 Life is weird, things happen. I wrecked my hand, had surgery to piece it back together, and went out on the road with my husband while I healed physically. I had no idea how much I needed to heal emotionally, nor how attached to the lifestyle I'd become. I have learned so much, and still have years of things to learn. I really do love and appreciate the community of people we have in the business, and feel very fortunate for the opportunity to write about it.
So if you're feelin' froggy, we'll be parked in Wildwood at the 75 Chrome Shop on the 21st – grab a rag and some of the purple stuff and let's get to polishing.