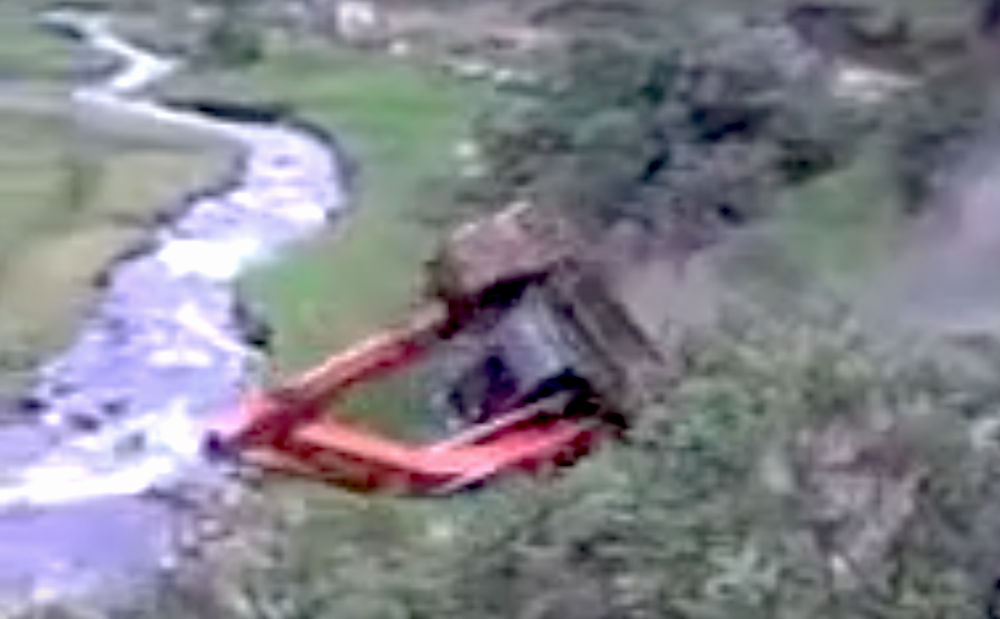 When it comes to heavy equipment and steep grades, things can go surprisingly well or horrifically wrong. The latter was true in this case.
In the video below, an excavator operator is slowly making his way down a pretty steep hillside with matters complicated even further by some really sloppy conditions. With the excavator seemingly at rest, the ground suddenly gives way, sending the machine off a ridge in the terrain, rolling front end over rear end and then going into a barrel roll of sorts into a creek.
Miraculously we see the door of the cab open at the end of the video with the operator shaken up but apparently OK.