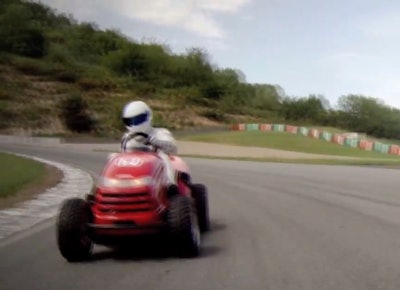 We can't be the only ones who on visits to home improvement stores get caught up ogling the lawnmower section for extended periods of time. But even with all of that wishing, we never dreamed we'd see a mower like this.
Our sister site Total Landscape Care posted a story and video about a Honda mower that might be faster than your car.
According to TLC, the crew from the popular TV show "Top Gear" teamed up with Honda to transform a HF2620 ride-on mower into a grass-eating dragster capable of speeds that top 130 mph.
Read the full story over at TLC, and watch the quick video below.
[youtube Xe5ldu2jB2E nolink]