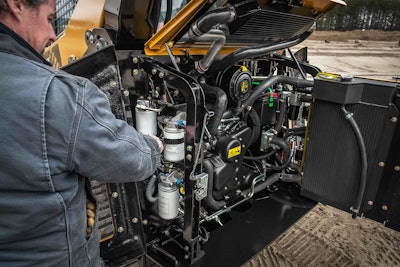 ASV
ASV Holdings now offers maintenance kits for its compact track loaders and skid steers.
Each kit includes the required hydraulic filters, engine oil filter, fuel filters and air filters for the machines. "The packaged kits remove the guesswork from the process of replacing filters by including all required components in one package," ASV says.
All parts are OEM, "ensuring customers receive the highest quality filters for maximum machine reliability," says the company.
Available through ASV dealers, the kits also include labeling with instructions for the ASV's Elite line of heavy-duty lubricants.
"Whether you're a contractor completing a job or a landowner tending your property, you don't want to waste time hunting down the proper filters for your machine," says Buck Storlie, ASV product line manager. "With the kits, you have everything you need in one place. Just open the box and go."