---
This is the Equipment Roundup
Every week we collect the top construction equipment headlines you need to know about in one spot.
---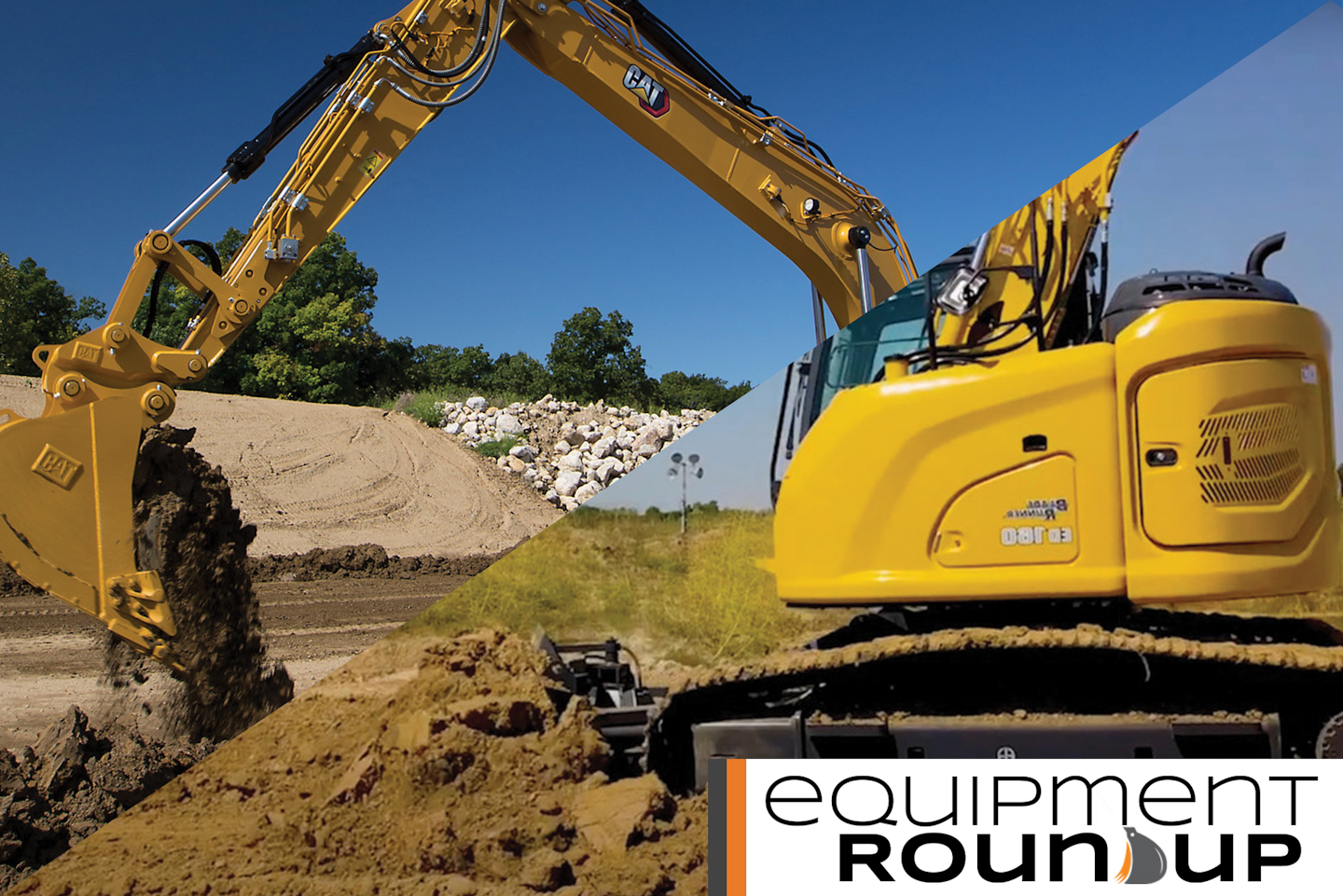 Round 1: Cat's All-New 315 Excavator is All About Speed
Calling it the "most productive" excavator ever in the 15-metric-ton size class, Cat's next-generation 315 is now on the market.
This excavator features new hydraulics, a new engine, an improved cab and a faster swing drive. Plus, Cat has packed a lot of standard tech inside for some sizable productivity gains.
Learn how the new 315 is all about speed in our in-depth video click here.
---
Round 2: Kobelco Upgrades its Blade Runner Excavator-Dozer Combo ED160BR-7 (Video)
Kobelco has introduced a new-and-improved version of its 2-in-1 Blade Runner Excavator. The next-generation model is faster, brings a new engine and improvements to the cab.
Designed to offer true dozing capability, the Blade Runner also features a 6-way dozing blade and some serious drawbar pull.

  Check out all the details on the new Blade Runner and
click here
.
---
Round 3: Kobelco suspends U.S. manufacturing after engine emissions snag
Due to an engine supplier's issue with emissions certification Kobelco has announced plans to halt all of its U.S manufacturing.
To find out more about the stoppage, plus which excavator models it will impact, click here.
---
Round 4: 15 Attachments That Transform Your Excavator
There's so much more you can do with your excavator than dig. These 15 attachments offer a range of options, from land clearing to demolition.
You can even run skid steer attachments and grind stumps. And of course, we added some buckets, too.

    To check out the full collection of attachments,
click here
.
---
Round 5: Rugged Meets Refinement In the New HX Series
---