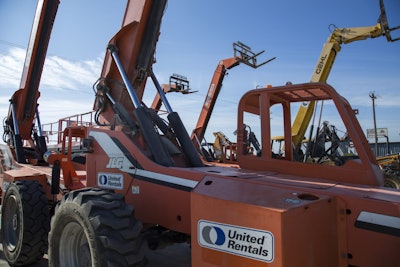 More than 100 United Rentals locations will participate in the company's annual Blue Thursday equipment sale on Nov. 19th.
Up for sale will be a wide range of equipment from the United Rentals fleet, including aerial work platforms, earthmoving equipment, light towers and generators.
During the sale, customers can browse used equipment at special discounts. Covid-19 safety measures will be enforced at all locations.
"This year, more than ever, companies are looking to safely increase productivity with cost-effective solutions," said Mike Durand, senior vice president, sales and western division operations at United Rentals.
In addition to considering a used machine's maintenance history, inspection report and hour meter, United advises used equipment buyers to think beyond the purchase and look at equipment servicing, operator training and warrantees.
The company offers offers approximately 4,000 classes of equipment for rent at over 1,180 locations, as well as online.