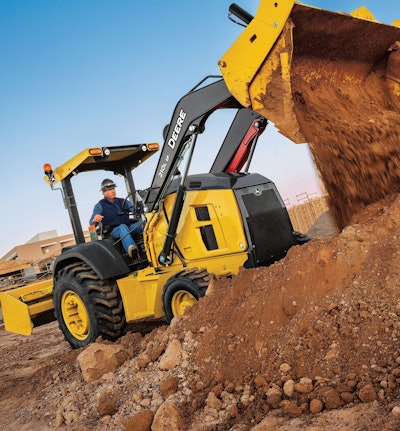 John May will become the new president and chief operating officer of Deere & Company April 1.
May, a 22-year veteran of the company and currently serving as the president of the company's worldwide Agriculture & Turf division, was elected to helm the company by the board of directors.
"John's record of success and proven leadership skills make him highly qualified for this broader role," says Samuel Allen, chairman and CEO. "In addition, his leadership of the company's precision-agriculture initiative and experience as chief information officer will serve him well as Deere moves ahead on its digitalization journey."
Prior to leading the ag division, May spent six years as the president of agricultural solutions and as the company's chief information officer. His career at Deere has also seen him serve as the Dubuque Works factory manager, leading the company's operations in China and serving as Vice President of the turf and utility platform.
Cory Reed, currently the president of John Deere Financial, will replace May as president of the ag division. Rajesh Kalathur, who has been with Deere since 1996 and is currently the chief financial officer, will become president of Deere Financial. Ryan Campbell, who joined the company in 2007 will become a senior vice president and the company's new CFO.