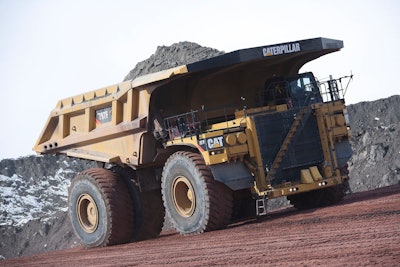 The 1,000th Caterpillar 797 recently rolled off the assembly line, the only such mining truck in its size class to reach that milestone, according to the company.
The truck, which has been manufactured in Decatur, Illinois, since its inception in 1999, has a 400-ton payload capacity and is not only the largest truck Cat produces but the largest mechanical-drive mining truck in the world.
The truck is powered by a 20-cylinder quad-turbocharged Cat C175 engine producing an incredible 4,000 horsepower. (A 3,550-hp setting is available for use in applications that don't require as much power.)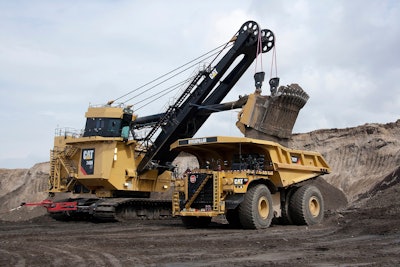 Cat says the first 797 ever produced is still in service, boasting more than 130,000 hours of work in the Canadian oil sands. Apart from use in the oil industry, the 797 has found a home in the copper, coal and iron ore mines. The largest populations of 797s work in North and South America, and Australia.
"The 797 has proven its ability to deliver high production in the most challenging conditions—from the extreme cold and soft underfoot conditions of the Canadian oil sands to high altitude, deep pit copper applications in South America," says Sudhanshu Singh, Cat's global product manager for large mining trucks. "In a broad range of applications, the 797F sets the production standard for ultra-class mining trucks. That's a big reason why there are double the number of 797s at work today compared to the total number of all competitors' trucks in the size class."