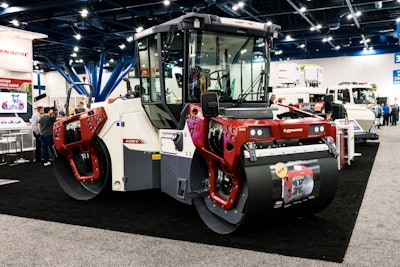 Dynapac has introduced a new roller model to its Generation VI lineup. The new CO4200 is a double drum model and the first Gen VI roller with oscillation.
Operators can select between vibration and oscillation compaction systems on the CO4200, allowing them to choose the most suitable system for the application at hand.
Oscillation comes in handy in areas where vibration needs to be reduced, such as bridge decks or areas adjacent to foundations, and in thin asphalt overlay applications. Dynapac says.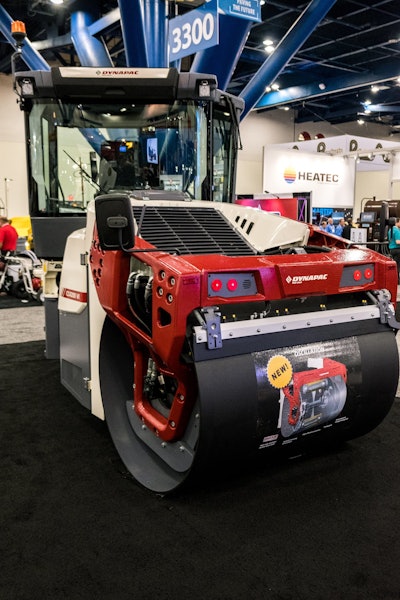 The company notes that oscillation can also help reduce the risk for damage in less qualitative aggregates.
The CO4200 VI delivers oscillation force up to 27,450 pounds with an oscillation frequency of 2,400 vpm. In vibration mode, it delivers up to 28,780 pounds of centrifugal force and a vibration frequency of 3,060 vpm in high amplitude mode. In low amplitude mode centrifugal force is 18,880 pounds while vibration frequency is 4,020 vpm.
"This new machine was developed based on feedback from end users of our trusted roller product line, and we're extremely pleased to launch the new double drum roller with oscillation to the North American marketplace," says Dynapac rollers product manager Tim Hoffman. "Operators will really appreciate the overall durability of this machine…" Speaking of durability, Dynapac says the CO4200 VI features a drum shell fabricated from Hardox 450, an abrasion- and dent-resistant steel.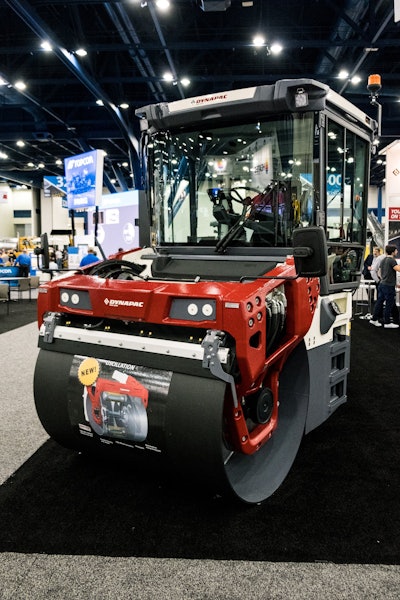 Dynapac says the roller has a balanced operating mass for the front and rear modules at 11,023 pounds in front and 10,802 pounds in the rear.
Powered by a Cummins QSF3.8 turbo diesel, the roller can reach ground speeds up to 7.5 miles per hour. Dynapac says the roller features a design that seeks to streamline maintenance by providing easy access to belts and other components through manholes in the drum. Belts can be accessed and replaced in as little as two hours, the company says.