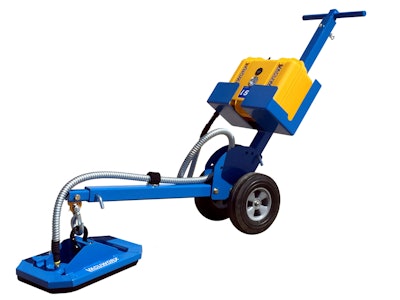 Designed for smaller lifting jobs, the 25-pound PS 1 Portable Lifting Systems can lift up to 1,700 pounds.
The compact, portable vacuum lifting system now has a 12-volt, 22 amp/hour rechargeable battery that will fully recharge in 8 hours or less without overcharging.
The 3.5-amp charger features an LED display that indicates charging level; the battery will run 6 to 8 hours of intermittent operation run time, allowing recharging at night after a full day's work.
In addition, the vacuum pump now draws less power from the battery, allowing longer periods between charges. An inline filter now protects the system from dust and debris.