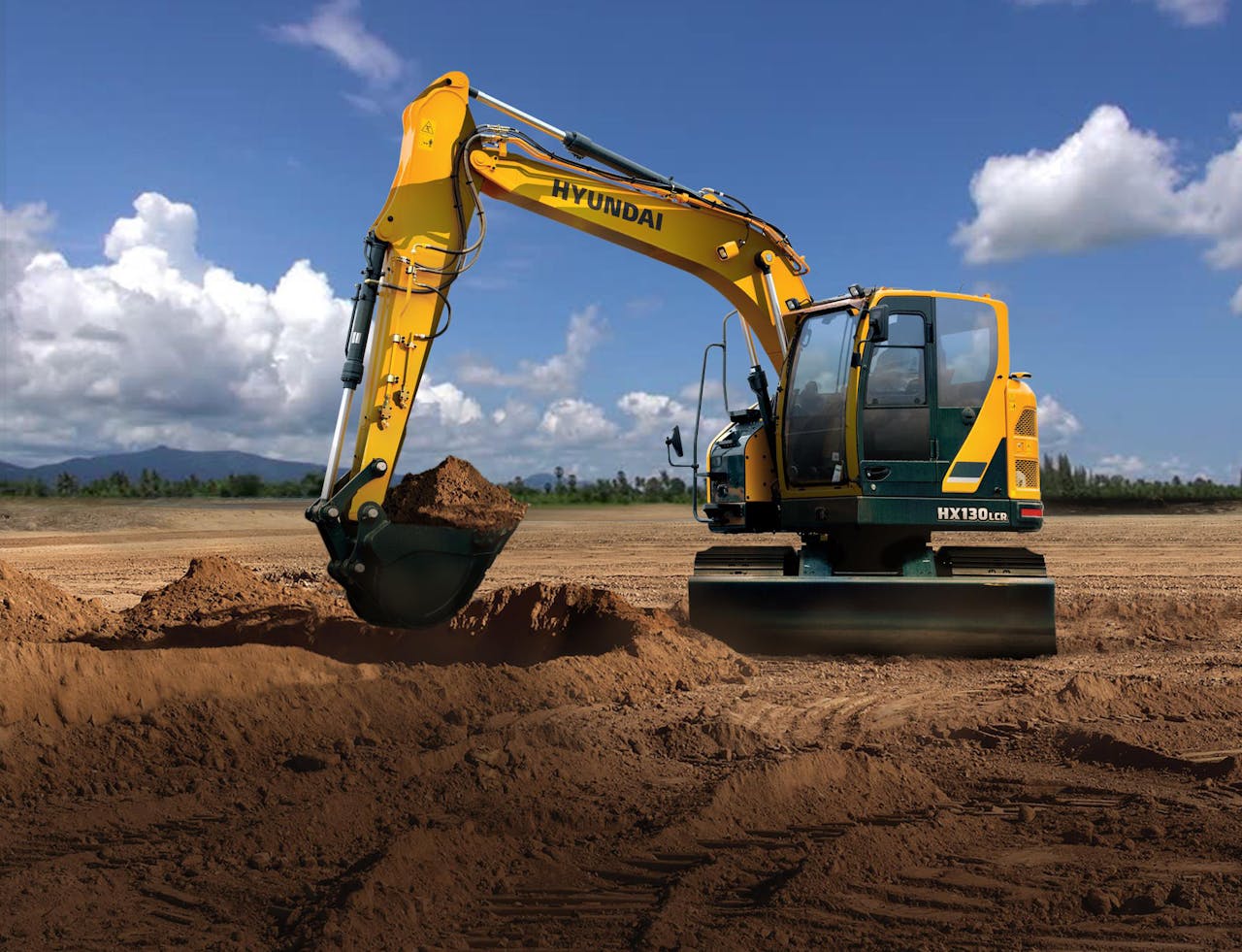 Hyundai has introduced its HX130LCR, a 13.5-ton compact-radius excavator, and its companion, the HX130LCRD, which includes a dozer blade. The machines made their official debut at the ICUEE show earlier this month.
The cab features an 8-inch touchscreen monitor with an optional 360-degree virtual view of the jobsite environment around the machine. The system includes Intelligent Moving Object Detection, which warns the operator when objects come within 16.5 feet of the machine.
The hydraulic system offers Boom Float mode for better grading control and Fine Swing mode for improved load control when swinging.
Cycle speeds are up to 13 percent faster, and the Tier 4 Final 73.6-horsepower Perkins engine delivers 10 percent better fuel efficiency than previous models, the company says.
The LCR model has a standard operating weight of 29,750 pounds; the LCRD's standard operating weight is 31,290 pounds. The LCR has a max digging depth of 18 feet 4 inches, digging reach of 27 feet and bucket digging force of 22,860 foot-pounds.
"The new Hyundai HX130LCR fills an important spot in our excavator lineup," says Corey Rogers, marketing manager of Hyundai Construction Equipment Americas. "The market demand is growing for this weight class, especially for compact-swing machines that give contractors the added versatility of working in confined spaces."
Other features on the LCR include computer-aided power optimization based on load demand, and Eco Breaker mode for selectable pump flow and improved fuel consumption when working with Hyundai hydraulic breakers and other attachments. Hyundai also provided easier access to the fuel filter and the cab air filter.