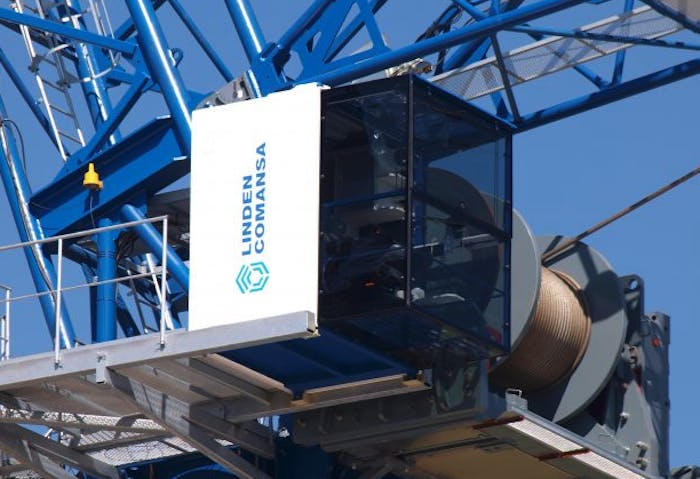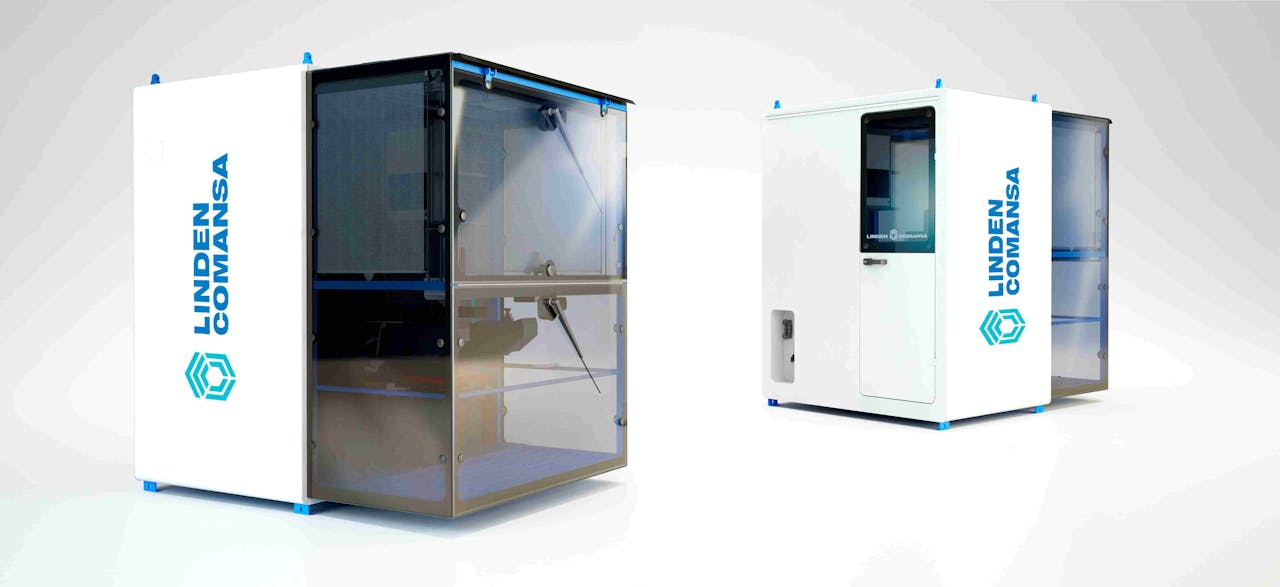 Linden Comansa acknowledges it was seeking a distinctive aesthetic for its new CUBE cab for tower cranes, but the unique design also lends itself to making life easier for the operator.
The company says it sought to "convey warmth and comfort to the user."
With glass front, sides and floor – and glass roof for luffing jib cranes – the operator has greater visibility and control. The windows can also be easily replaced, if need-be, because they do not require a mold.
The cab, which comes in sizes L and XL, is standard on most Linden Comansa cranes. It has hangers, space for a coffee maker or other small electronic appliance, and shelves to store such objects as mobile phones. The XL model, which will start being shipped in October, has enough space to fit a second person, has a wardrobe for clothing or harnesses and room for a microwave. The L model will begin shipping out in November.
Other cab features include improved seat position and access, a USB port and optional Bluetooth. A user-friendly multifunction touch screen emits warning lights and sounds, as well as controls the interior temperature, interior and exterior lighting and other features. Sun blinds are provided for the side and front windows, and for the roof window on luffing jib cranes.