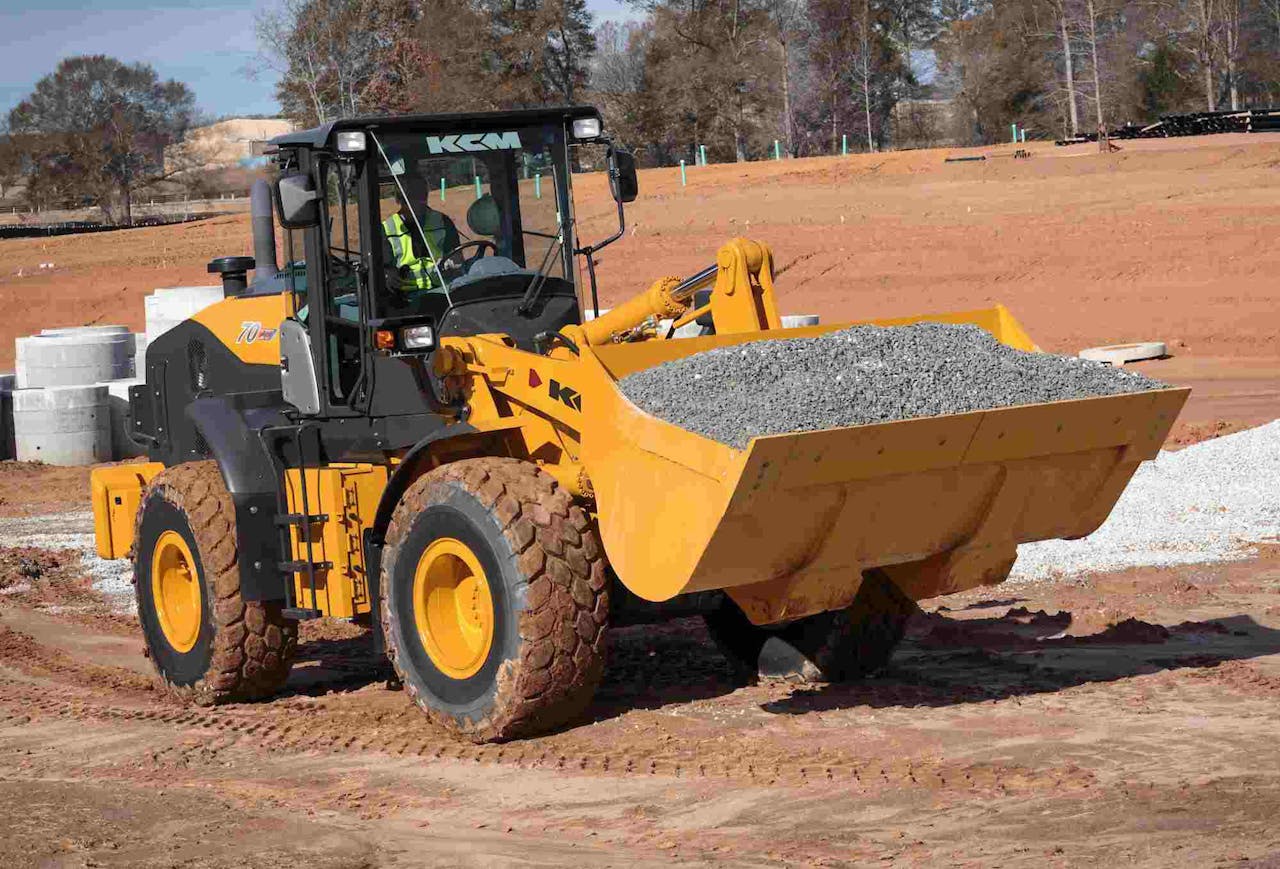 KCMA Corp. has unveiled a Tier 4 Final version of the KCM 70Z7 wheel loader, designed to be more powerful and fuel efficient.
The new loader runs on a 173-gross-horsepower Cummins diesel engine and emits almost no emissions, the company says. It uses a diesel oxidation catalyst and selective catalytic reduction instead of a diesel particulate filter to achieve emissions reduction.
The machine is aimed at a variety of applications including snow removal, agriculture, pipe and utility work, recycling and wood mill operations. Available buckets range from 3.7 to 5.75 cubic yards.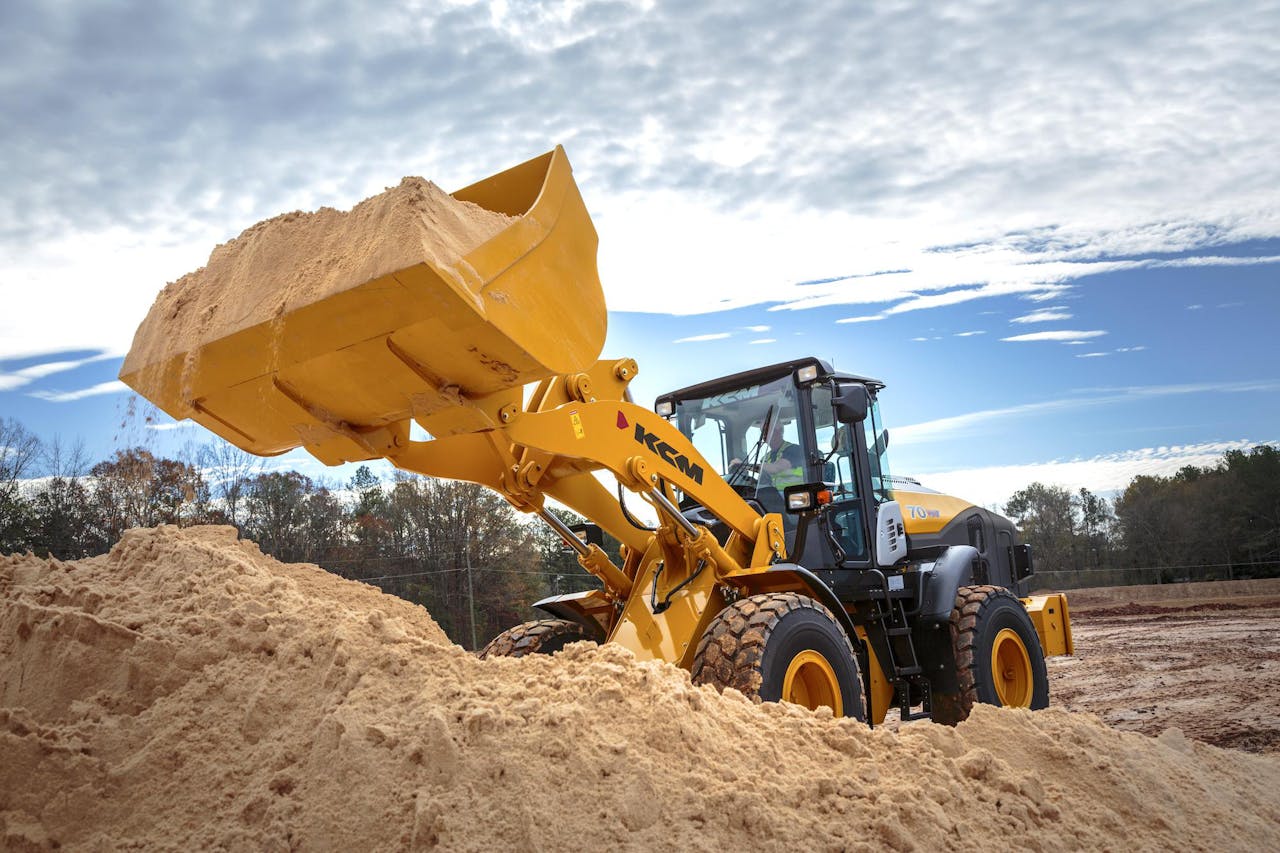 Fuel efficiency is improved with the five-speed automatic transmission with variable shift points and auto idle shutdown, the company says. Oil change intervals for the wheel loader were extended to 500 hours and to 4,000 hours for hydraulic oil, to reduce maintenance costs.
Other features include a rollover and falling-object protected cab; a color LCD instrument panel with a wide-angle, rearview camera; fingertip, pilot-assisted levers for hydraulics control; and a tilt and telescoping steering column.
Also standard on the 70Z7 is KCM Global e-Service, which monitors and collects operating data and alerts to send to equipment managers, operators, owners and dealers.