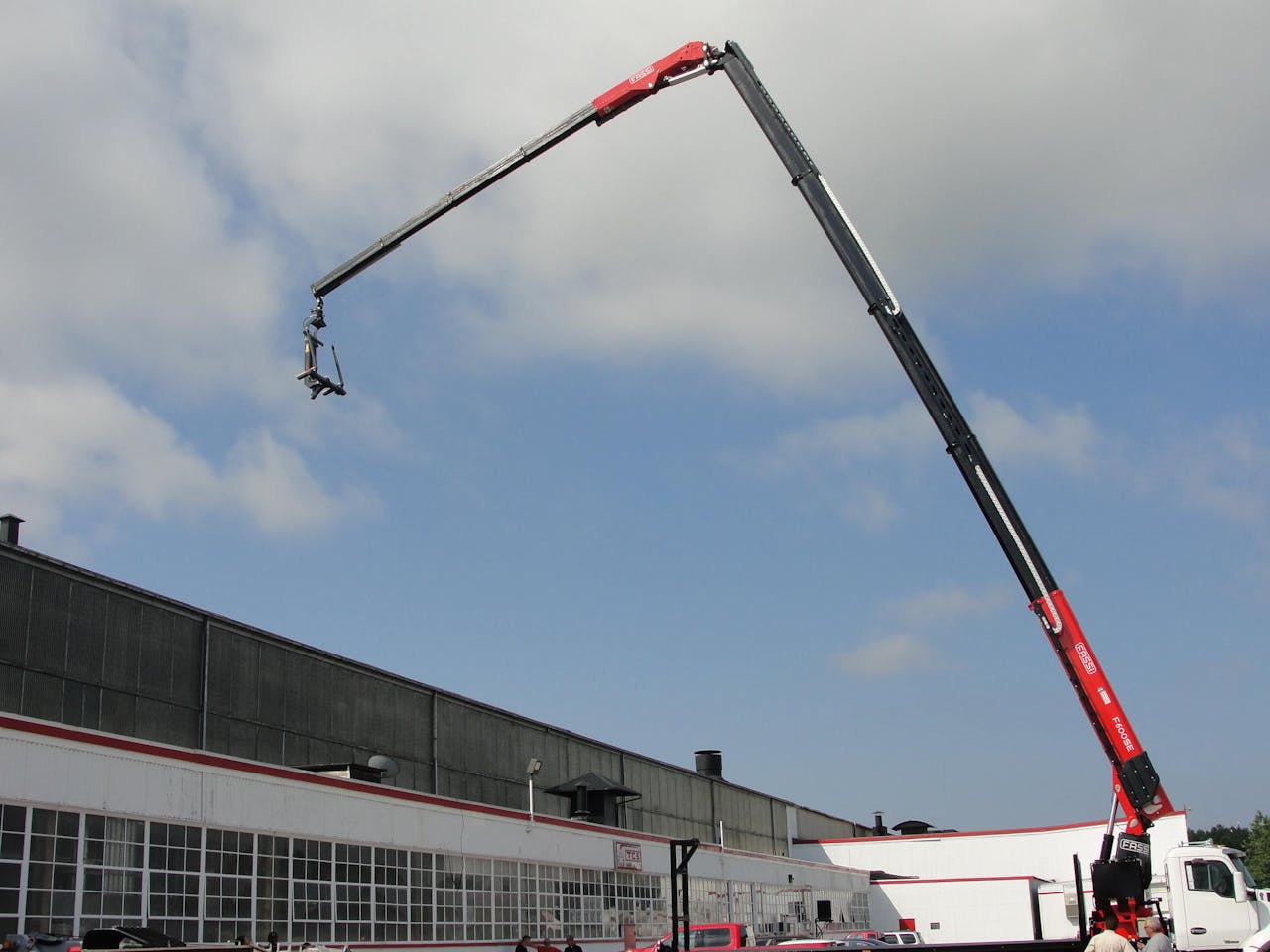 Fascan International's new F600SE.44 has the highest reach of any wallboard crane in the U.S. market, the company says.
The crane can extend 10 stories high, or 115 feet, and has a horizontal reach of 101 feet. It can lift up to 6,600 pounds.
Features include a high-capacity oil cooler and automatic greasing system, all designed to enable the crane to handle long operating times. The company says the FX900, the crane's "digital brain," sets the best machine performance to operating conditions and operates the safety devices.
The crane comes equipped with a 7-inch color display to show stabilization conditions and crane work data; a digital remote control and radio control units; and Automatic Dynamic Control, which sets the crane's speed of movement in relation to the load.