How many of you are old enough to remember when the original Alien movie was released back in 1979? I remember the movie as one of the scariest films ever, and I had nightmares for years to prove it.
Now, nearly 40 years later, the latest film in the Alien movie franchise, Alien: Covenant, is set to be released in theaters in the United States on Friday. How does this relate to the construction industry, you might ask? Well, more than 20 JCB machines— skid steer loaders, Loadall telescopic handlers, and JS excavators —are co-starring with Michael Fassbender and Katherine Waterston in the movie.
"This is one of the highest-profile film projects in JCB's history, involving approximately $1.3 million worth of machines," said Michael Plummer, JCB's Worldwide Marketing Director in a press release. "Ridley Scott's idea to wrap the machines in gold delivered a stunning result and is certainly an eye-catching addition to a film which will be seen by millions of people around the world."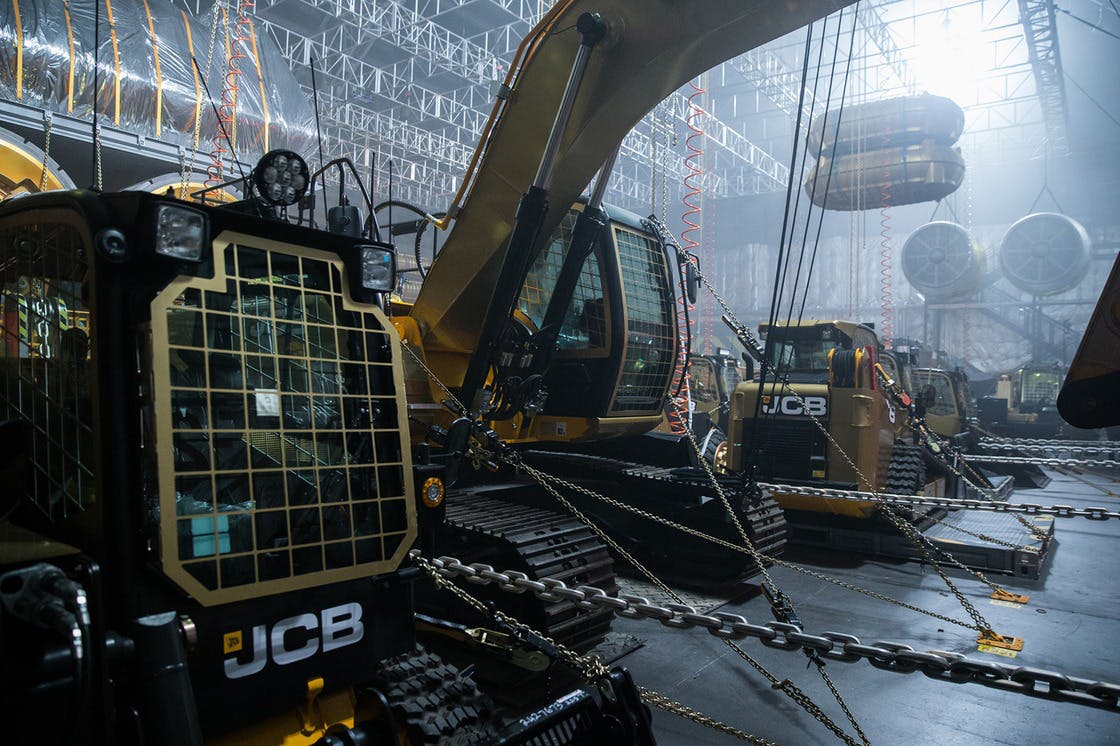 JCB dealer Construction Equipment Australia brought the machines, along with six JCB generators for additional on-site power, to the 20th Century Fox set in Sydney. The equipment appears in the "terraforming bay," an area which alters the environment to make it capable of supporting terrestrial life.