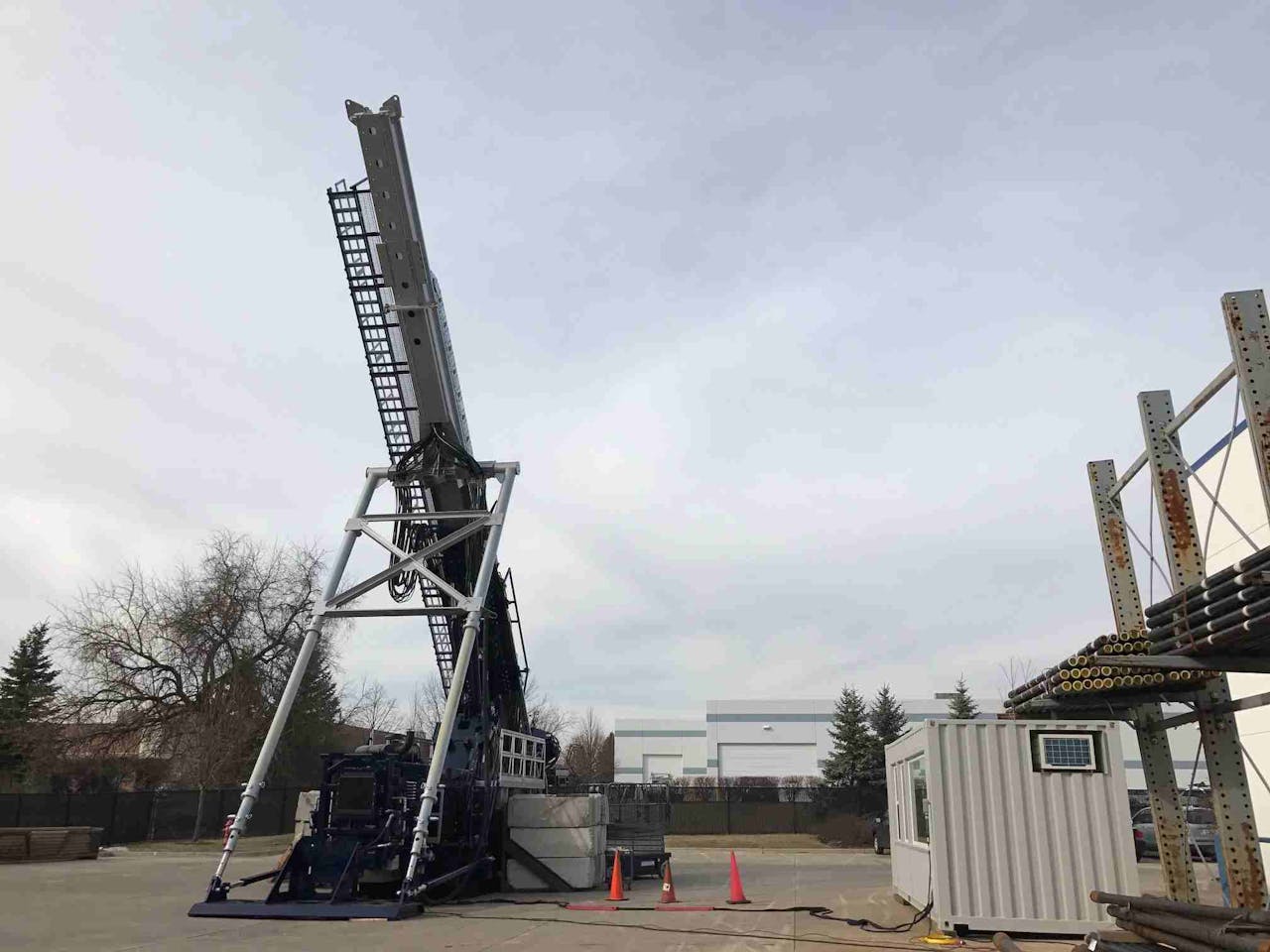 Universal HDD's new UNI 440×700 Horizontal Directional Drill comes with a more powerful engine and hydraulic system.
The machine is powered by a 600-horsepower John Deere turbo diesel engine. The powertrain delivers 440,000 pounds of thrust and pullback force and 70,000 foot-pounds of torque.
A high-flow hydraulic system provides the needed power for demanding jobs, the company says. The hydraulic system has been simplified with no proprietary parts and limited integration of electronic components.
All daily service and routine maintenance points are easily accessible at ground level.
Standard features include zap/strike alert, mud flow indicator, drilling lights, auto curve, air hammer ready and wire line ready.
An optional onboard mud pump has a maximum output of 650 gpm and maximum pressure of 1,500 psi. An extended cab is also optional with heating and air conditioning, video monitoring and DigiTrak display. For colder climates, an extreme weather package comes with engine preheater, heated rack and heated hydraulic oil.