Manitou has reached an agreement with Yanmar on a deal that will bring remanufactured engines to North American customers of the Gehl and Mustang heavy equipment brands.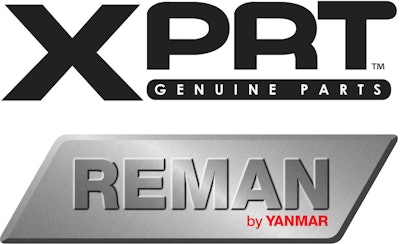 Yanmar Americas REMAN will remanufacture engines using Manitou's certified XPRT Genuine Parts. The engines will fit any Gehl or Mustang machine operating in North America and will be sold under the XPRT brand, according to a Manitou Americas press release.
Manitou says lead-times are less than 15 days on most remanufactured engines (compared to 120 days with new engines) and carry a one-year OEM factory warranty backed by the Gehl and Mustang dealer network.
"We are launching this offer, in partnership with Yanmar Americas, as another example of our efforts to reduce the total cost of ownership (TCO) for our end-customers," says David Harrison, Director of After Sales for Manitou Americas. "Remanufactured engines are more cost-effective than new engines and offer significantly reduced lead-times, saving customers time and money, exhibiting our confidence that these engines will meet or exceed our customers' expectations in terms of quality and reliability."
Manitou reports that it already has XPRT remanufactured engines in stock at its distribution center in Belvidere, Illinois. The engines can be purchased through any Gehl or Mustang dealer in North America.