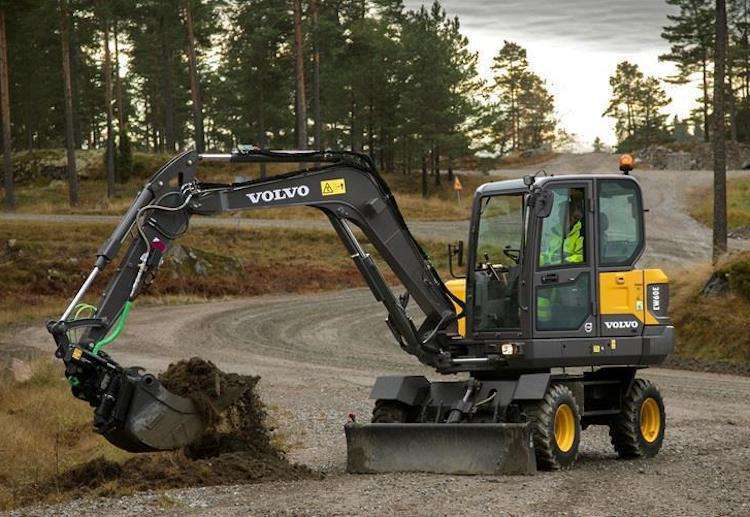 Volvo boosted power and fuel efficiency along with the addition of a larger cab with its new EW60E wheeled excavator.
Marking the machine's first availability in North America, Volvo has dropped in a D2.6H Tier 4 Final engine delivering 60 horsepower, a 12-percent increase. Fuel efficiency has improved 10 percent over previous models thanks to a the combination of this smaller engine which is equipped with a turbocharger. The machine has a top speed of 18 mph and four-wheel drive.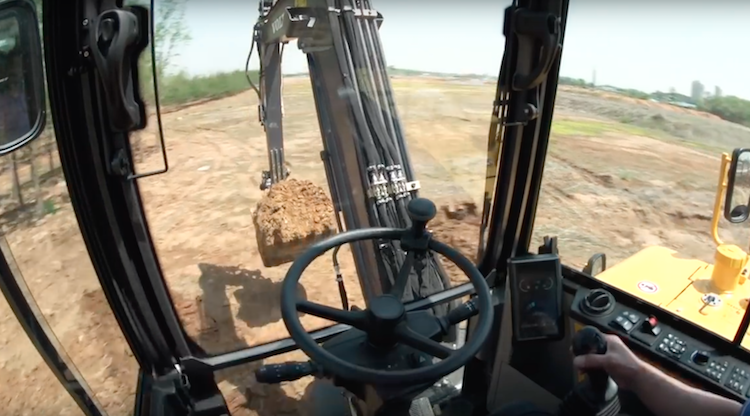 Volvo increased cab space by 10 percent over previous models, with more room behind the seat and more storage space, including a phone tray, two power sockets, a cup holder and three other storage areas. It also sports a thinner pillar, larger glazed area and larger wiper blades. A rearview camera with a 7-inch LCD display is optional.
Other improvements on the EW60E include a hydraulic lock for the front axle when working on uneven terrain, all controls grouped on the right side of the keyboard and better joystick grip and control. All service access points are at ground level. An auto-idle feature that stops the engine at a preselected time is standard. The EW60E also comes standard with Volvo CareTrack telematics and Volvo MATRIS (Machine Tracking Information System).
Attachments can be changed with a mechanical or hydraulic coupler. A variety of bucket options are available, including thumb buckets and specialized ditching buckets. The EW60E is also compatible with Volvo hydraulic breakers.
Quick Specs