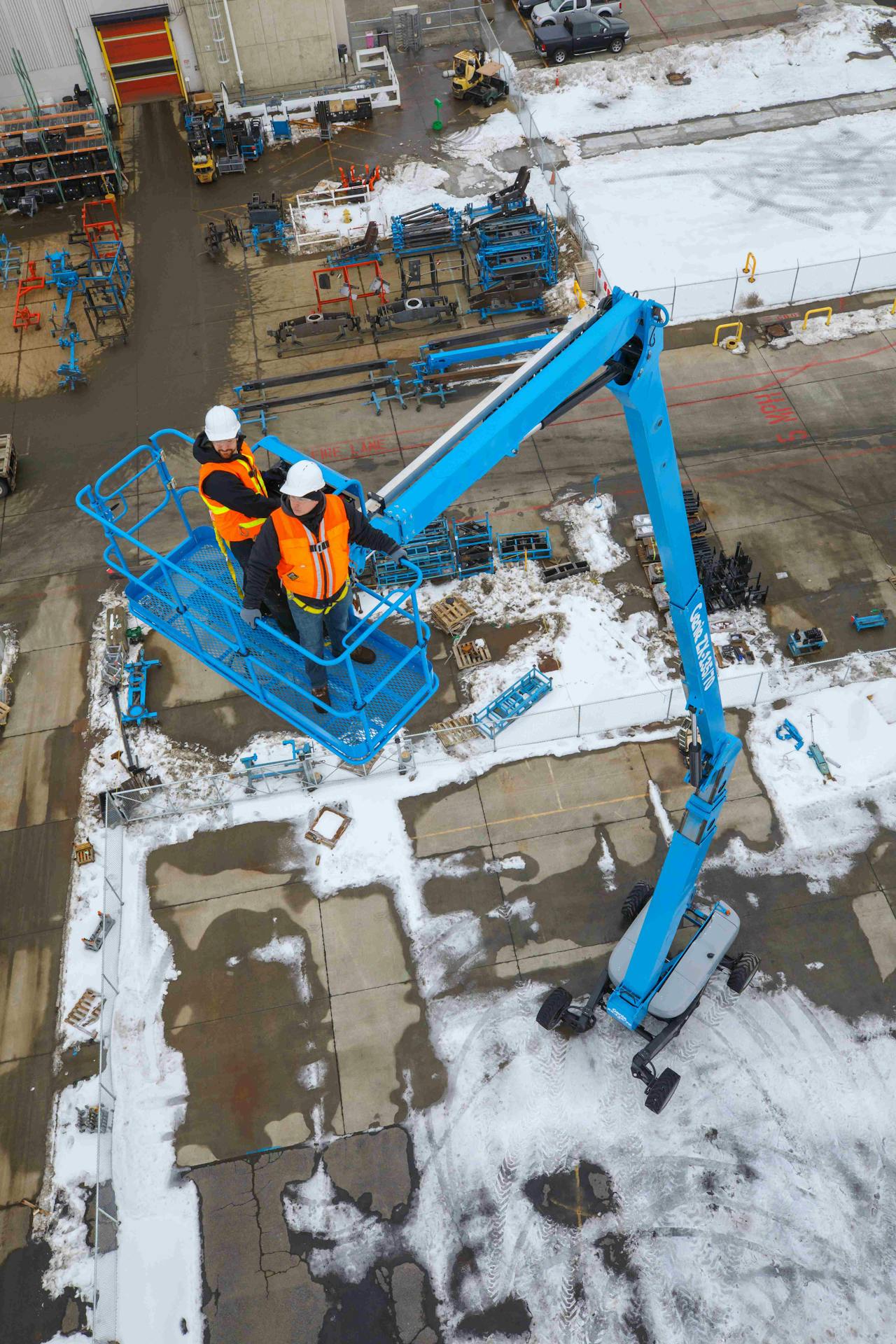 Genie reports that its new ZX-135/70 Boom Lift offers the latest advancements in design and technology.
One of the new features is the mini XChassis axle that extends and retracts the axles to and from the stowed position at two-thirds the footprint of the full-size version. Retracted, the axles form a footprint of 8 feet 2 inches by 13 feet 6 inches. The extended footprint is 12 feet, 11 inches by 13 feet, 6 inches. The company says that gives the machine stability on the job yet makes it narrow enough for easier transport.
The ZX's boom meets overload restriction guidelines in the proposed ANSI A92 and CSA R354 industry standards in North America, as well as European EN280 and Australian AS 1418.10 standards, the company says. The machine comes standard with new load-sense cell technology that shuts off drive, steer and certain boom functions if the load exceeds the 600-pound platform capacity.
Genie says it has cut the time for calibration to 15 minutes and has reduced the number of calibration points to two: when the boom is in stowed position and when it is fully raised. The lift has a maximum height of 135 feet, horizontal reach of 69 feet, 9 inches and an up-and-over clearance of 75 feet. The telescoping jib can extend from 12 feet retracted to 20 feet. It has a 360-degree continuous rotation turntable, 160-degree platform rotation and 110-degree vertical range.
The updated ZX-135/70 comes with four-wheel drive with full-time positive traction. It also has four-wheel steer with front-wheel, rear-wheel, crab- and coordinated-steer options available. Genie also offers a choice of hydraulically driven generators: a 12-kilowatt welder-ready package, a 7.5-kilowatt welder-ready package or a 3-kilowatt AC generator.
The control system comes with menu-based adjustments for machine and component calibration and on-screen multi-language system diagnostics. Platform controls consist of toggle switches and Hall-effect joysticks. The ZX-135/70 shares commonality in design, parts and accessories with other Genie products.