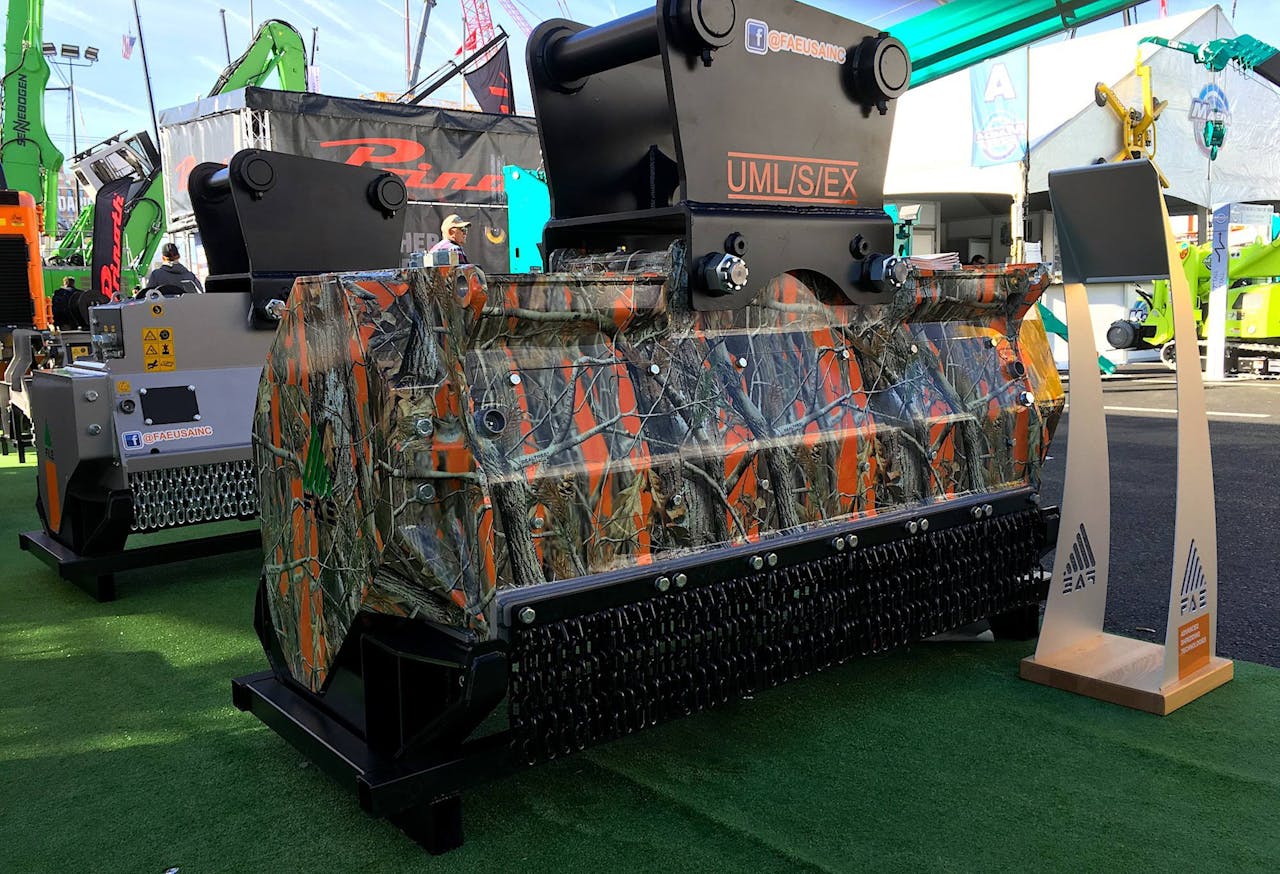 During ConExpo 2017 last week in Las Vegas, FAE debuted new models of two excavator attachment types: forestry mulchers and rock cutters.
Dressed out in some cool camouflage colors—because America!—FAE's new UML/S/EX/VT rotary forestry mulchers for excavators are designed to keep dust at a minimum, by virtue of a hydraulically actuated rear dust hood. A belt transmission mated to a 110/60 cc variable torque hydraulic piston motor with a flow control valve drives the unit, and the motor is integrated into the frame.
There are two models. Both put out 110 horsepower minimum and 200 hp maximum, with min/max flow rates of 40 and 70 gallons per minute. They are designed for excavators between 20 and 25 tons. The main difference is in physical size: the VT125 model is 53 inches wide and weighs 3,307 pounds. The V150 measures 63 inches across and weights 3,660 pounds.
Also new from FAE is an extensive line of eight rock cutters for excavators. The series range from the RC25 with its min/max horsepower of 30 to 50 hp and 12 to 21 gpm flow requirements, to the RC320 with 380 to 480 horsepower and 92 to 132 gpm. These give you rock cutting capabilities for excavators from 2.5 tons to 70 tons in weight. The attachments are constructed on a caged frame with a built-in, predrilled attachment plate, hydraulic block with compensating check valve, direct-drive piston motor with automatic lubricant system, anti-wear plates and replaceable heavy-duty rock teeth.