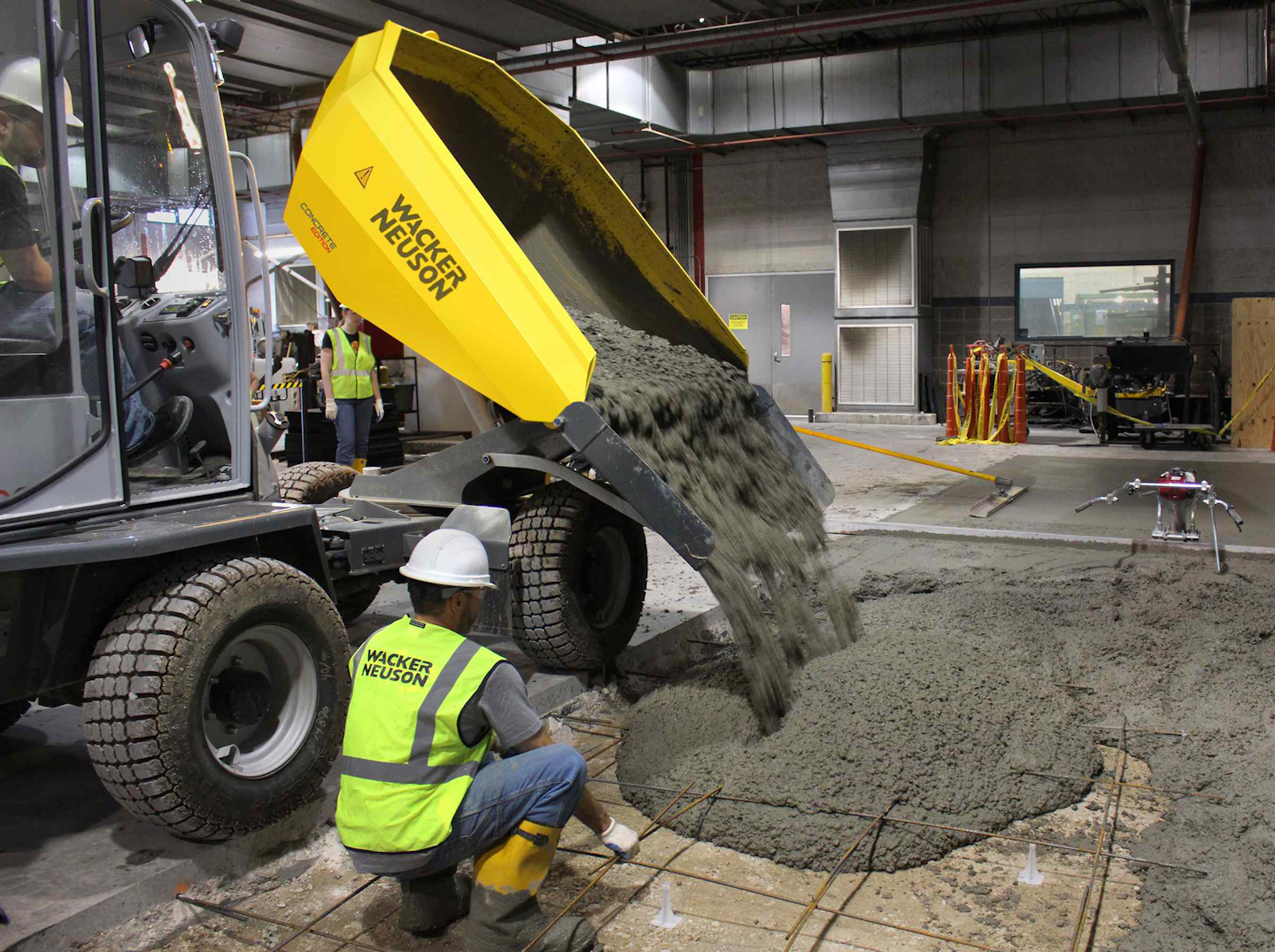 Wacker Neuson's  3001 Concrete Edition of its 3-ton dumper uses a specially-designed concrete chute to deliver and place concrete.
Using feedback from concrete contractors, Wacker Neuson engineers designed the chute, which along with the dumper's bucket shape, gives users the ability to transport and place concrete with less spilling.  The company shaped the metal chute with high side walls to avoid spilling, and the narrow-shaped front allows precise pouring into a desired location, reducing concrete splatter.  The machine's bucket has higher walls that are tapered inward.
In addition – compared to a conventional concrete buggy, which typically tops out at capacities of 21 cubic feet – the dumper allows users to transport 40 cubic feet of concrete per load. With a maximum speed of 14 mph, the dumper also can reduce concrete placement cycle times. The machine's small footprint reduces the risk of rutting. Adding optional turf tires enables the dumper to let finished surfaces remain undisturbed.
The dumper's all-wheel hydrostatic drive allows its use in rough terrain and areas that are inaccessible to a concrete truck. Articulated steering gives the unit the ability to maneuver in confined spaces. In addition, the bucket can swivel, allowing material to be unloaded from the front or either side of the unit. The operator's platform, featuring a foldable ROPS, can be accessed from both sides of the machine.
In addition to this concrete-specific edition, Wacker Neuson also offers the DW50, DW60 and DW90 dumpers.