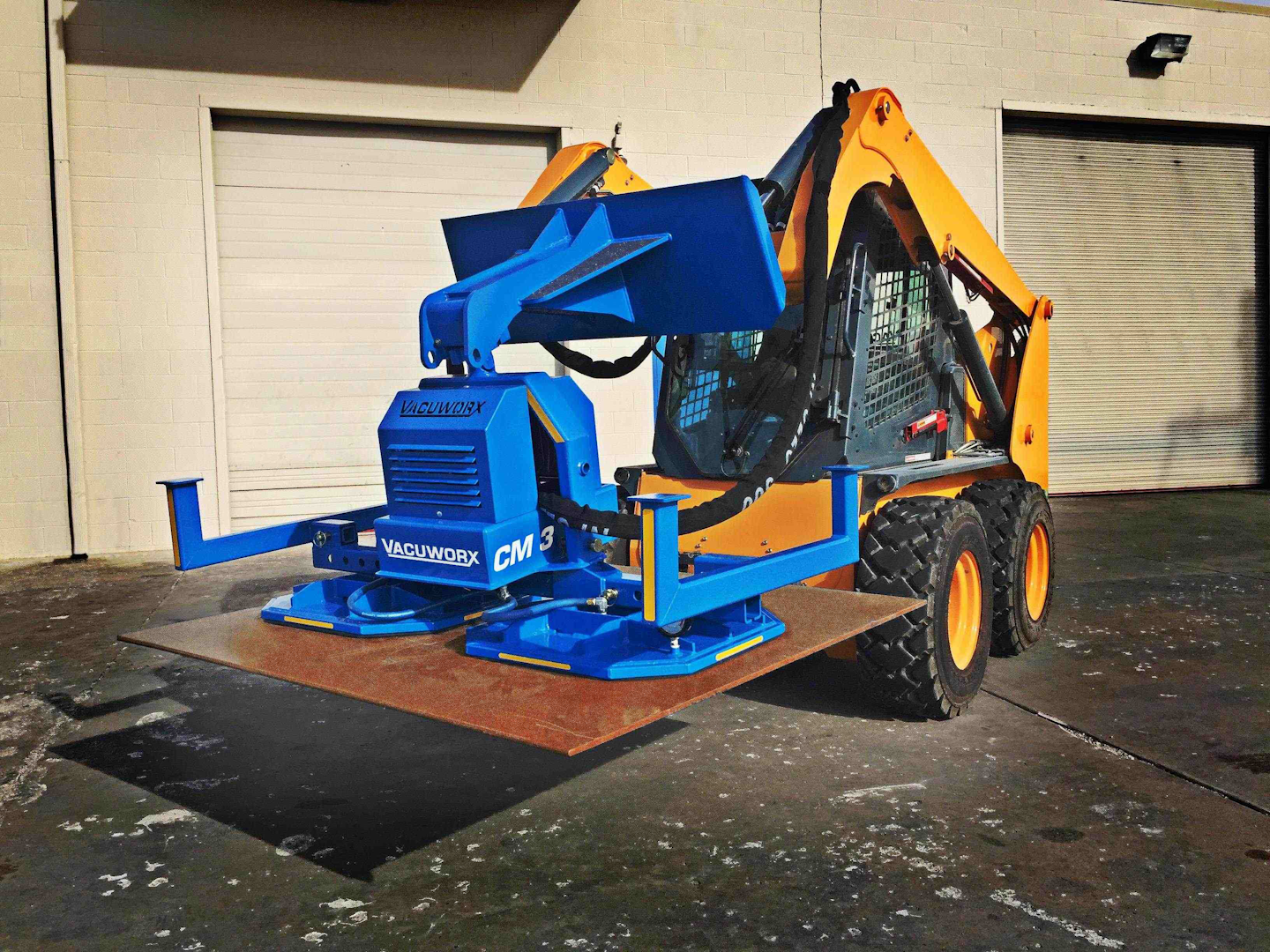 Unveiled Tuesday at the World of Concrete, the new CM 3 Compact Modular Vacuum Lifting System from Vacuworx is designed to give you vacuum lifting capability with skid steers, compact track loaders, articulating wheel loaders and mini excavators.
The modular design can be fitted with different pads and lift to up to 6,600 pounds. It weighs no more than a typical bucket for these types of machines. The host machine's auxiliary hydraulics drive the pumps that provide the suction that adheres the material to be lifted to the pad.
The typical method of removing large sections of concrete is dusty, labor intensive and time consuming; requiring you to jackhammer out concrete sections and break them into pieces small enough to be collected in a loader or skid steer bucket. With Vacuworx, you can saw slabs up into large pieces and pick up and move the entire piece at once. The attachments are also used to pick up, move and place road and trench plates and in some pipe applications.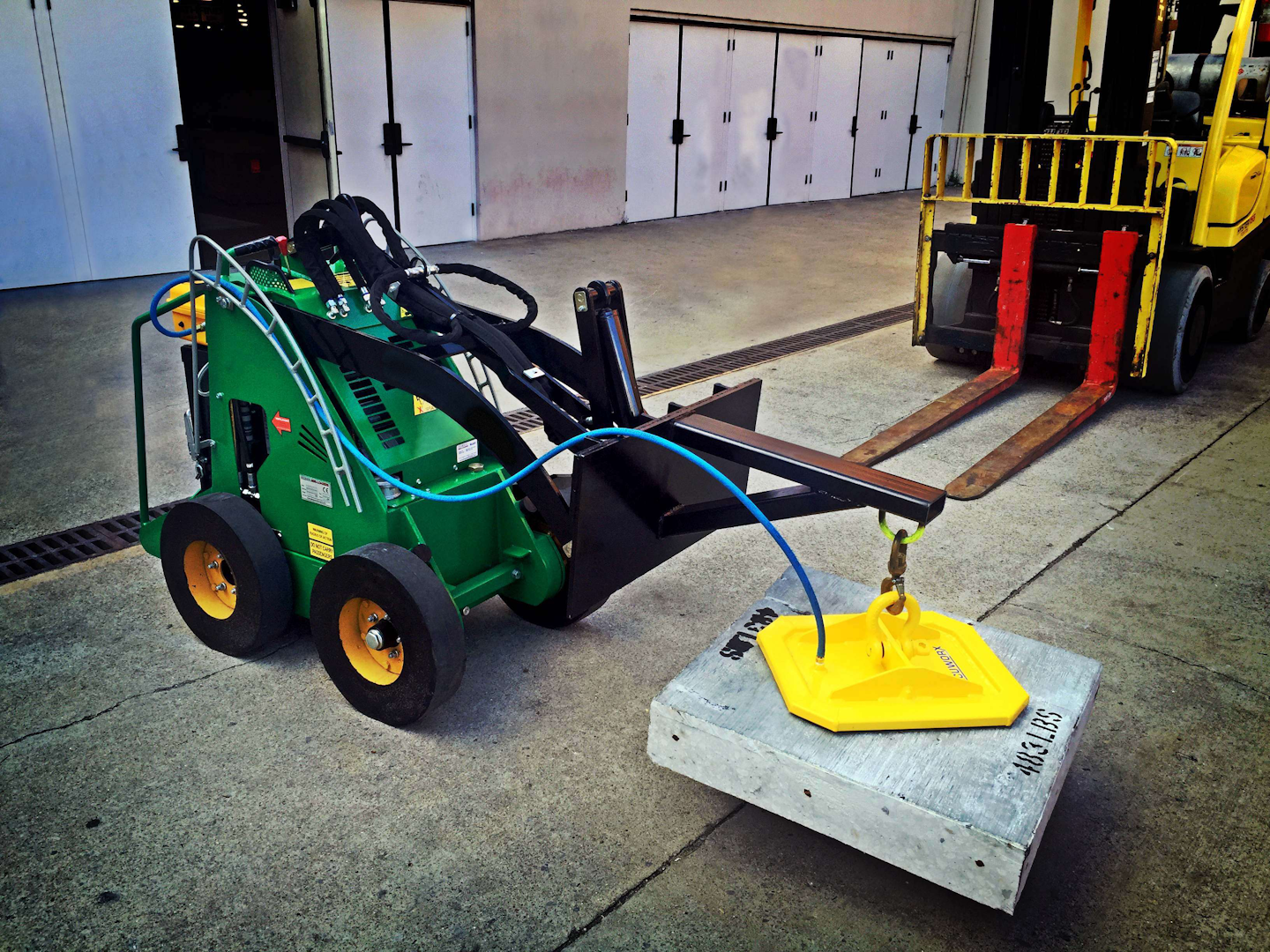 The CM 3 is an all-steel unit designed to accommodate single or double pad configurations. The adjustable spreader bar for double pads extends from 61 to 85 inches.
Powered by a hydraulically driven vacuum, the CM 3 has quick-connect hydraulic hoses and a universal mounting plate assembly, allowing it to be attached to a variety of host machines in minutes. In addition, the unit is equipped with a factory pre-set flow control valve to ensure optimal performance with any equipment.
Vacuworx also showed its smallest unit yet. The PS 1 is a battery powered portable lifting system designed for use indoors or out. This "suitcase design weighs just 25 pounds but can be anchored to compact equipment, forklifts or hand carts and lift up to 693 pounds. There are three different pads you can order (8- by 12-inches, 12- by 16-inches or 16- by 16-inches) and small pipe pads are also available.
Unveiled last year, the company's SS 2 all-aluminum skid steer attachment is a single plate design that weighs just 98 pounds and offers a lifting capacity of up to 2,716 pounds. It is designed for skid steers, mini-excavators and small cranes with a clevis hook connection.