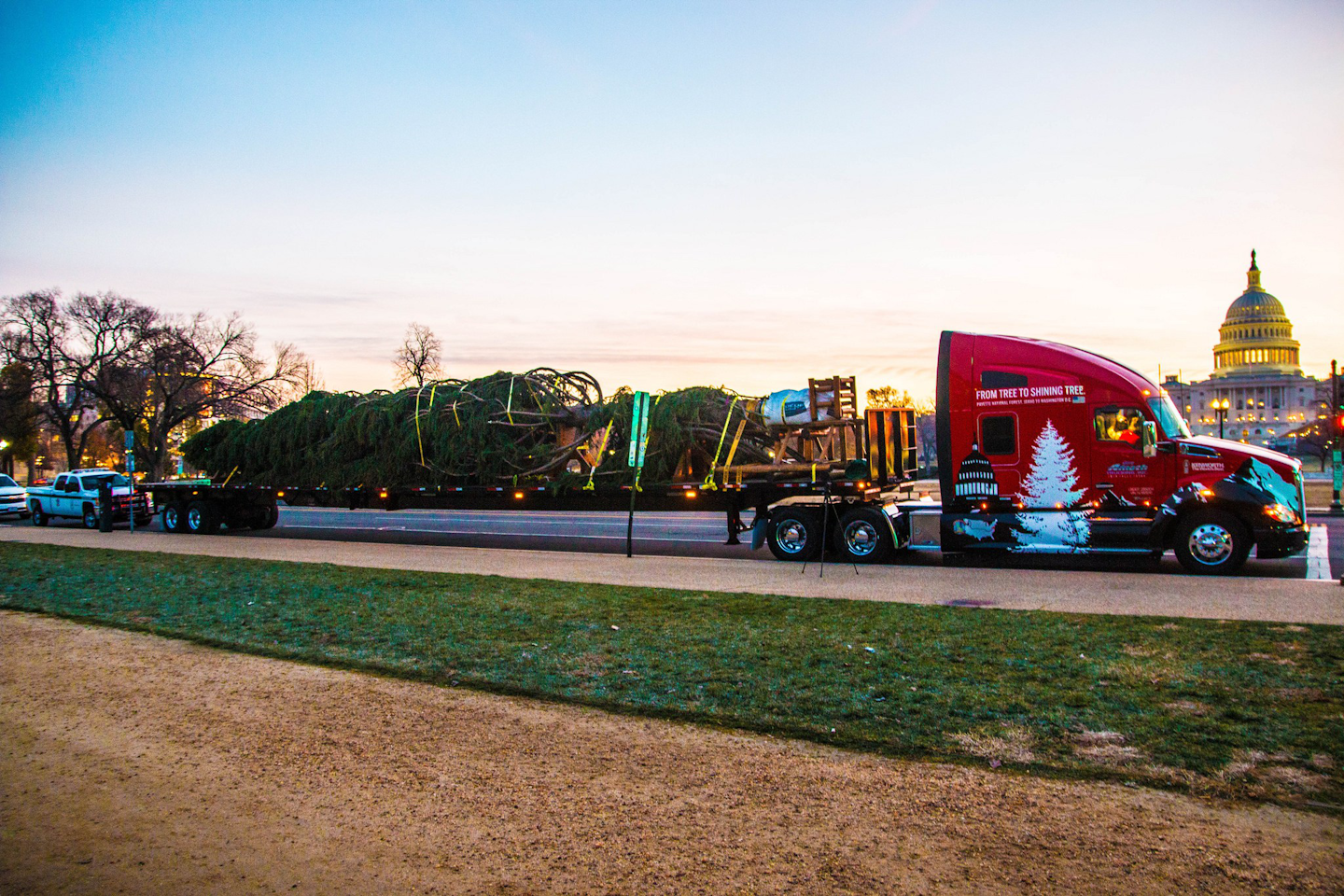 An 80-foot Englemann spruce Christmas tree is the latest "People's Tree".
Now adorned with thousands of lights and some 6,000 ornaments made by children in Idaho, the tree made a 4,000-mile, three-week journey from the Payette National Forest in Idaho to the U.S. Capitol in Washington D.C. Speaker of the House Paul Ryan (R-Wis.) lit the tree Dec. 6 with the help of Isabella Gerard, a fifth-grade student from Boise.
The tree was harvested on Nov. 2 and transported to the Capitol building by a specially decaled Kenworth T680 truck from McCall, Idaho. The truck was bought by Gary Amoth Trucking driven by the company's namesake and owner, Gary Amoth.
The truck made more than a dozen stops in Idaho before heading for Washington D.C. and features a 485-horsepower PACCAR MX-13 engine, Eaton Fuller Advantage 10-speed automated transmission, and the new PACCAR Axle.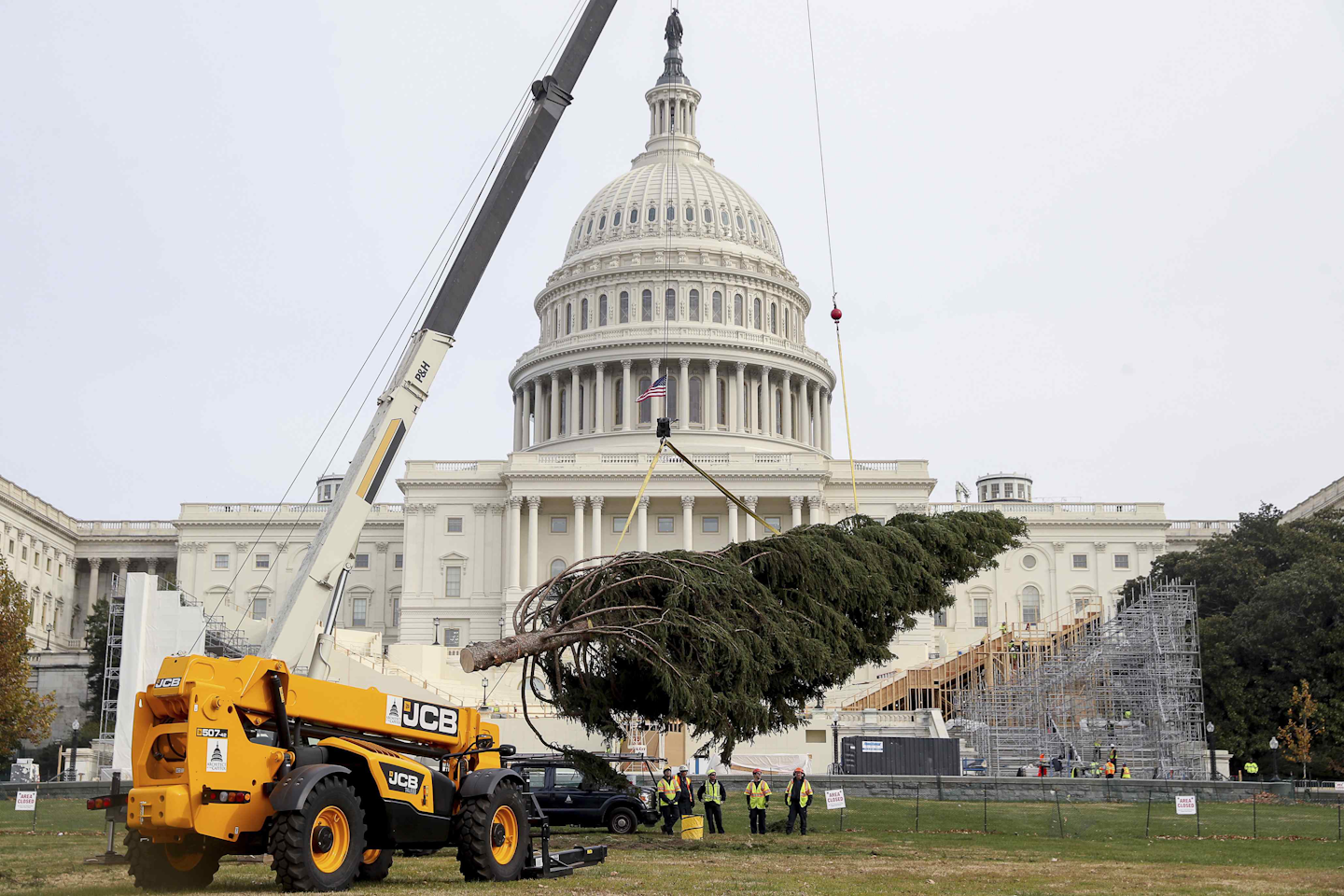 Once the tree made it to the lawn at Capitol Hill, a JCB 507-42 Loadall telescopic handler was called in to erect it. The 507-42 Loaall has a lift capacity of up to 7,000 pounds at a height of 42 feet. According to a report from McClatchy D.C., a crew of 25 to 35 workers decorated it.
McClatchy reports that the total cost of transporting the tree across the country was an estimated $600,000. Corporate donations will cover $500,000 of the cost while taxpayers will cover the rest.
"This year has been a milestone one for JCB Loadalls as company celebrated the production of its 200,000th telescopic handler," said a JCB spokesman in a company press release. "We are delighted to end the year with a Loadall helping get Christmas celebrations underway in the American Capital."
Next year JCB will celebrate 40 years of making telehandlers.
During the trip to D.C., the tree was escorted by the Big Idaho Potato Truck, another Kenworth T680, hauling a 6-ton, 28-foot-long hollow replica of an Idaho russet potato full of commemorative ornaments that were sold at 31 scheduled stops along the way. Proceeds from the sales will benefit various organizations that encourage youth to spend more time outdoors at such places as the Payette Children's Forest.
"This year's U.S. Capitol Christmas Tree Tour provided some great memories for adults and children," said Kurt Swihart, Kenworth marketing director, in a press release. "A special thanks goes to Gary Amoth and his Kenworth T680 for safely transporting 'The People's Tree' to its final destination, where it will be enjoyed throughout this special time of year. We're proud that the Big Idaho Potato Truck, also a Kenworth T680 with 76-inch sleeper, assisted in the trip to Washington, D.C."