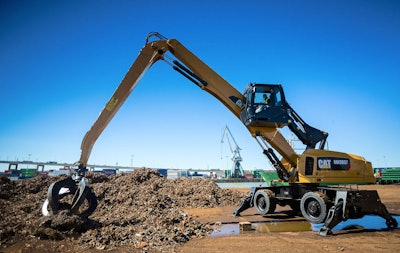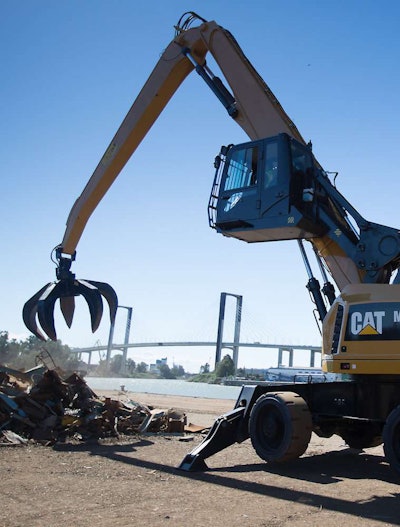 Caterpillar has introduced a pair of new orange peel grapples the company says are designed for a variety of material handling and construction applications.
Replacing the GSH20B-Series grapples, the new GSH425 and GSH525 feature a design with horizontal cylinders which Cat says creates a profile allowing for greater material penetration and more efficient bulk-material handling.
For added durability, the grapples boast a high-grade, impact-resistant steel construction that protects vulnerable areas such as the hydraulic cylinders. They also feature high quality bushings with lubrication grooves and hardened pins in all the pivot points. The tines have replaceable cast tips made from a wear-resistant material.
Cat says hose wear on these grapples is reduced thanks to the routing of hydraulics within the tines.
The grapples also feature a standard lifting eye on the bottom of the housing for expanded versatility such as mounting a magnet.
The GSH425 and GSH525 are designed for handling shredded scrap, long structural beams, car bodies, rocks at construction sites and waste at recycling and transfer stations.