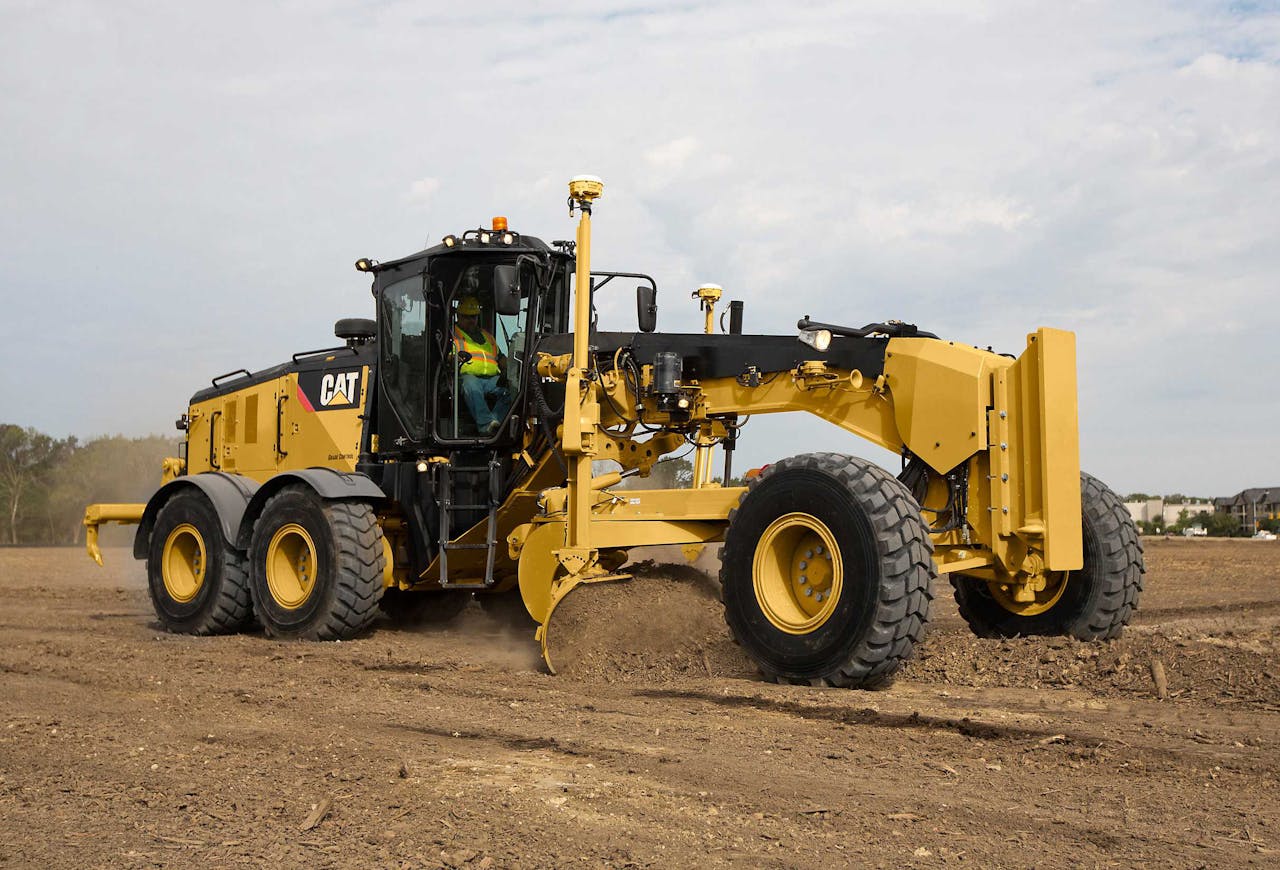 With power, balance, steering, service interval and fuel efficiency boosts along with a fully scalable factory integrated semi-automatic cross sloping system, Caterpillar's new 14M3 represents a major upgrade over previous models.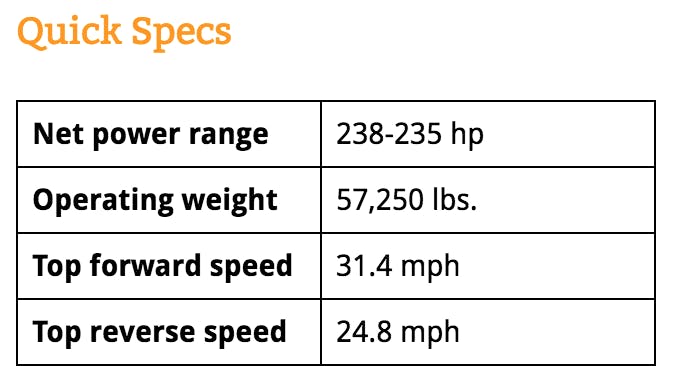 First, Cat has replaced the C11 engine found in previous models with a C13 ACERT with a net power range of 238-235 horsepower. The 14M3 comes standard with a variable horsepower system that matches power requirements in all gears. This is complemented by a Consistent-Power-To-Ground feature that automatically changes engine power levels to compensate for cooling fan losses to ensure consistent power delivery in all temperatures and conditions.
The new engine also boosts fuel efficiency through an ECO mode that limits the engine's high-idle speed to 1,750 rpm in working gears, while maintaining the machine's power. Cat says these ECO mode savings can be enhanced even further "when working at high idle in light to moderate applications in gears 3R to 5F."
The C13 is paired with an 8F/6R power-shift transmission with an electronic control system Cat says enhances gear-to-gear shifting by maintaining consistent torque flow and smoothing shift points. The 14M3 also benefits from a Shuttle-Shift feature than enables directional shifts without slowing engine speed or using the inching pedal.
An Autoshift system is an available option and allows the operator to program shift points for specific applications.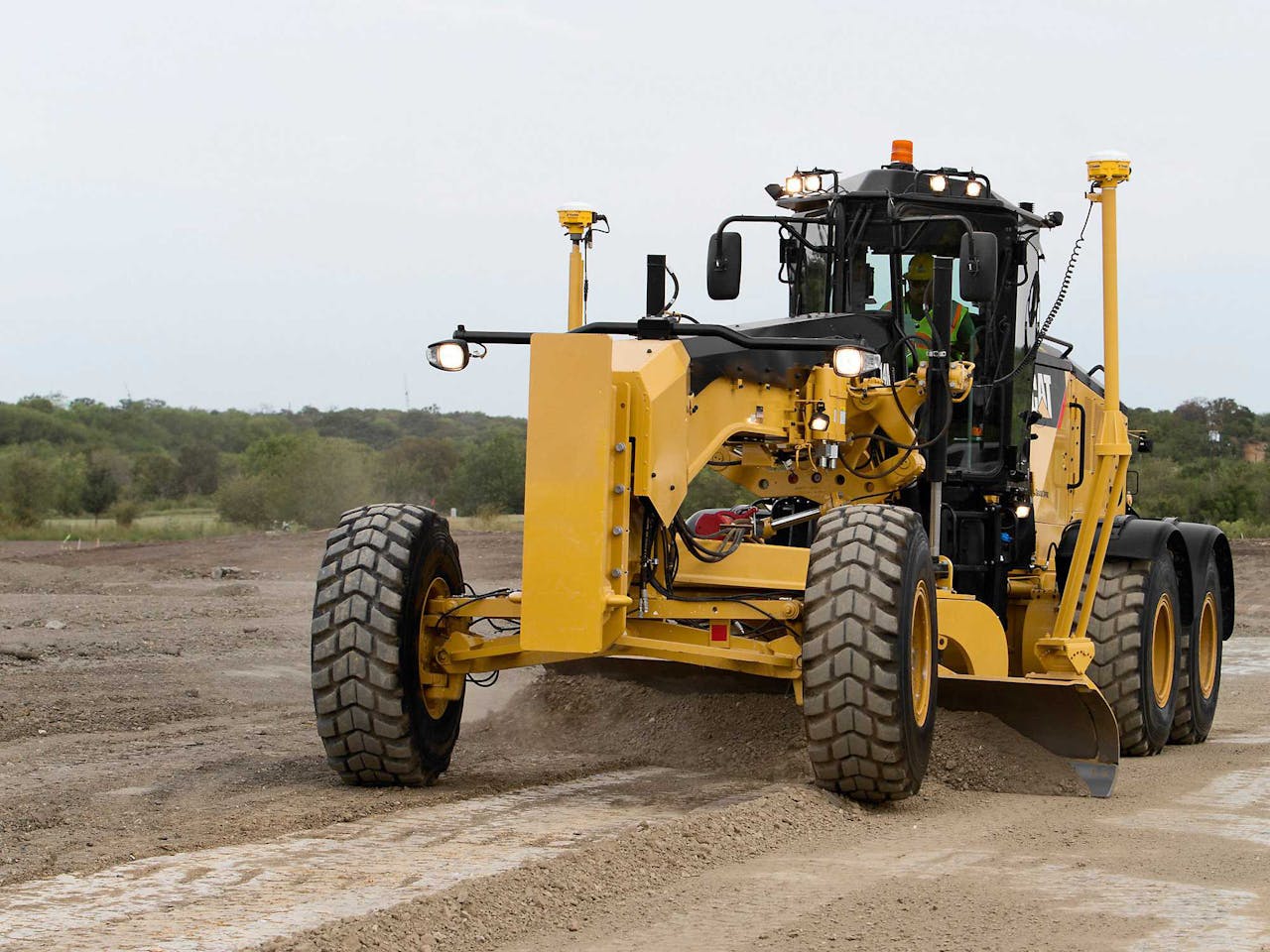 Consistent control
Operation on the 14M3 is further simplified through an engine-over-speed protection system that prevents downshifting at excessive speeds and a standard differential lock which disengages during turns and re-engages during straight travel to protect the powertrain.
Steering on the 14M3 is speed-sensitive, meaning it becomes less sensitive at higher speeds, while a secondary steering system engages automatically if required.
Meanwhile, a load-sensing hydraulic system and what Cat calls "Proportional Priority Pressure-Compensating" valves ensure consistent control on the 14M3 by balancing hydraulic flow through more responsive implements and the delivery of variable flow rates for the head and rod ends of the cylinders, respectively. This combination allows all implements to operate simultaneously with consistent speed at consistent engine speeds, Cat says.
Operators can choose from three blade modes–fine, normal and coarse—to match blade control to the application at hand. A Return-to-Center system automatically restores straight-frame travel from any articulation angle.
The machine also features blade float, allowing the entire blade to follow the contour of the ground as well as the ability to set the blade to follow a hard surface while the remaining cylinder is controlled manually. The 14M3 comes standard with a 14-foot moldboard and a 16-footer is an available option. Cat offers a range of cutting edges and bits, along with a three-shank ripper, scarifier, snow plow and snow-wing.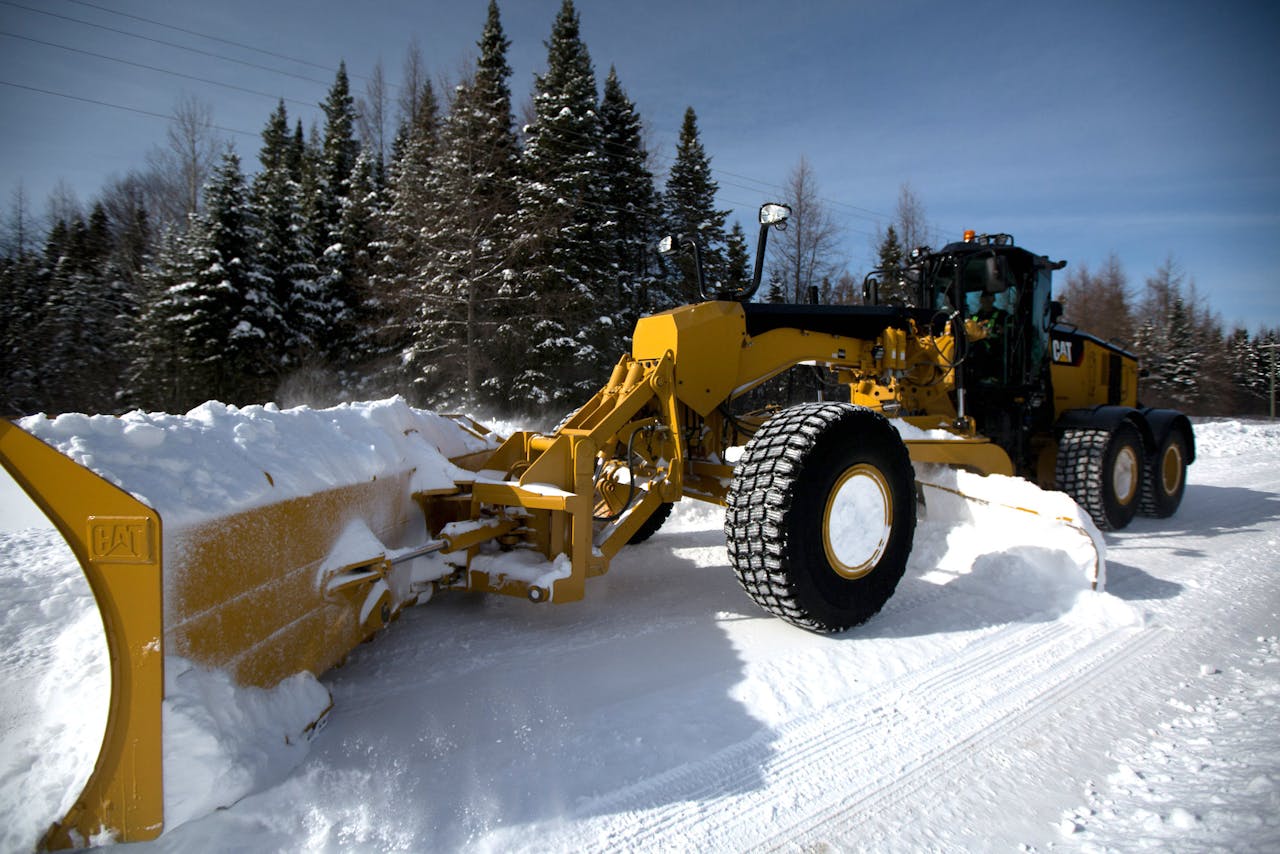 Operator assist
The 14M3 also features Cat's factory integrated GRADE with Cross Slope system which allows operators to more easily maintain desired cross slope by giving the machine automatic control of one side of the blade. You can also opt to replace the standard joysticks on the 14M3 and pair the GRADE with Cross Slope system with the optional Cat Advanced Control Joysticks, which allow the operator to configure auxiliary hydraulic functions from the sticks themselves.
This new machine also benefits from the addition of two new technologies: Stable Grade and Auto Articulation. Cat says, "Stable Grade detects and reduces machine bounce during operation while Auto Articulation improves maneuverability and performance in tight working spaces and enhances operator comfort."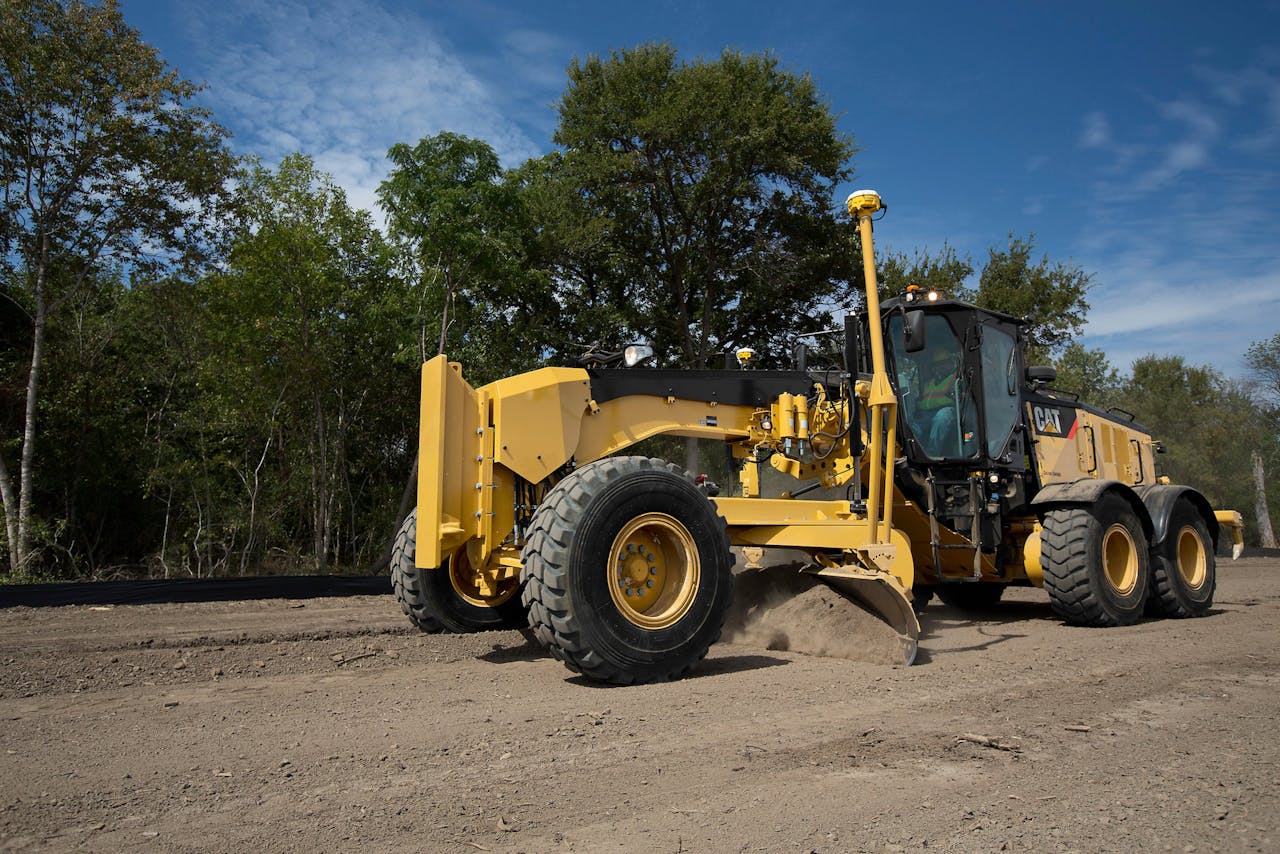 Service interval boost
Cat says it has increased the service intervals on the 14M3 to 500 hours for oil changes and 2,000 hours on transmission and differential oil changes. Most routine maintenance points are accessible from the ground on this machine. Cat has also included wear indicators to allow for brake wear to be measured without removing brake pods.
As with all new Cat machines, the 14M3 can be remotely monitored using the Product Link telematics system which reports machine location, fuel usage, performance, fault codes and more data to the VisionLink web interface.