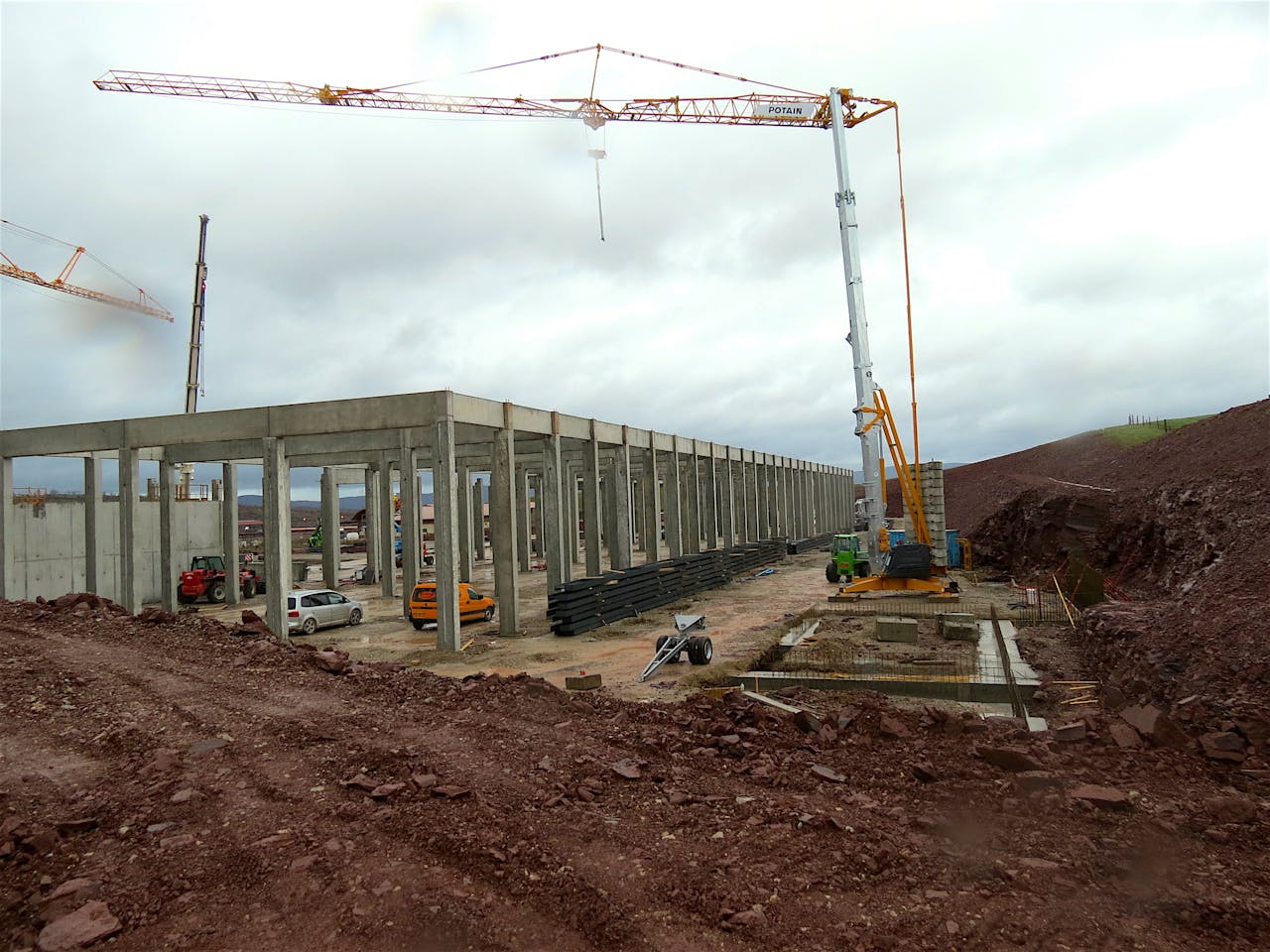 With the introduction of the Potain Hup 32-27 at Bauma in Munich, Manitowoc has launched a new range of self-erecting cranes.
These new Hup models will replace the Potain Igo cranes, offering high lift capacity at tall heights with a design well-suited to confined jobsites.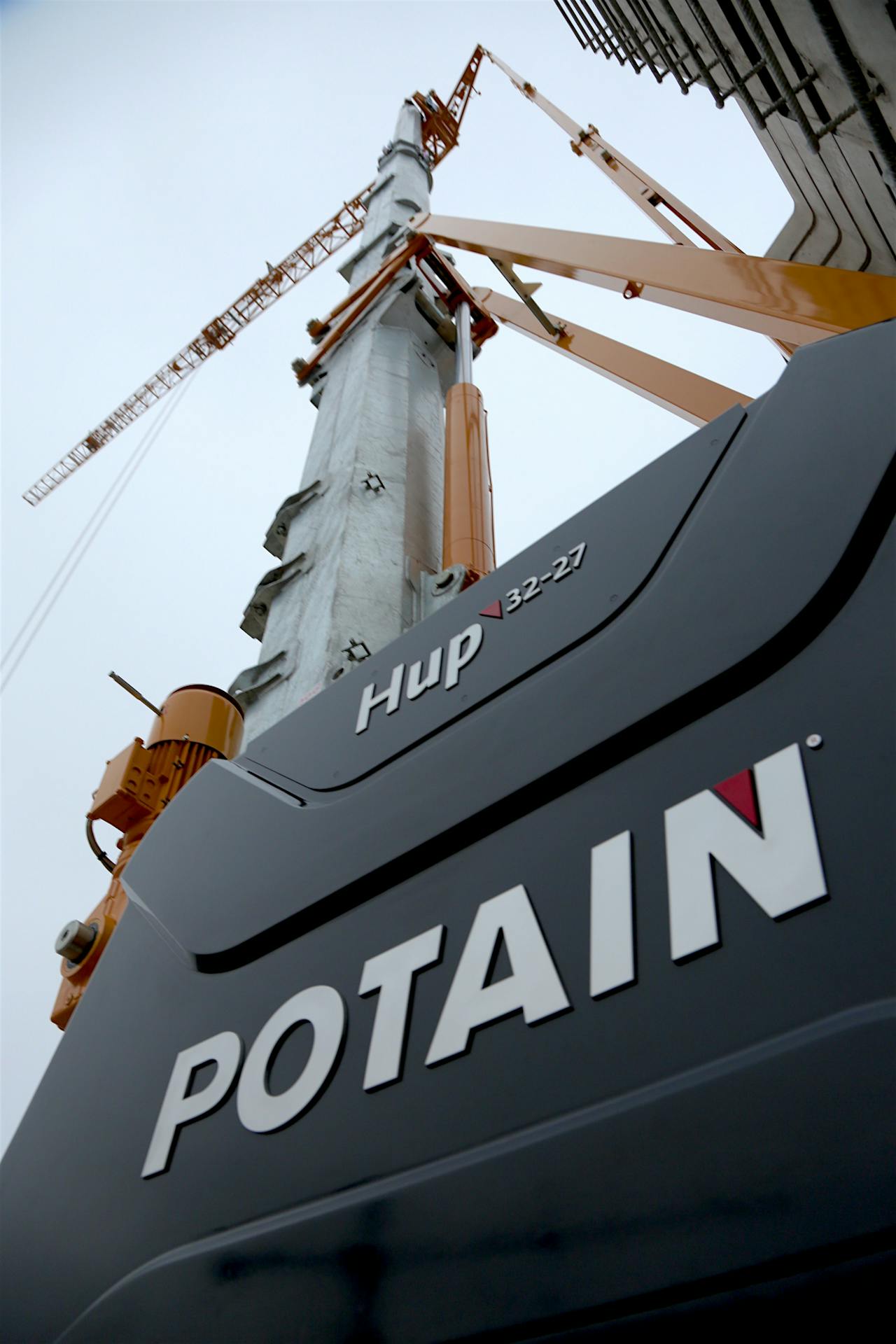 "With the Hup 32-27 it's really like having four cranes in one," says Jean-Pierre Zaffiro, global product director for Potain self-erecting cranes at Manitowoc. "These new Hup cranes offer better versatility than ever before. By designing so much power and flexibility into each crane we're allowing owners to cover a much wider range of jobs with a single machine."
The Hup 32-27 has a maximum capacity of 4t and can lift 1t with the jib fully extended at 32 meters.
The crane features an adjustable two-section mast with a third section contained within the second. Manitowoc says this design allows the interior third mast to be telescoped out, extending the working height of the crane to 27 m (88.7 ft.).
When configured in "low position" the crane's working height is 21 m (69 ft.) and includes a slight extension of the third mast section as part of the jib erection process. Manitowoc says the design of that telescoping section makes for a faster and more convenient setup.
The crane has a rear slewing radius of 2.25 m (7.3 feet) allowing positioning close to buildings, while its unfolding movement allows for set up in congested spaces. Two footprint options are available: 4m x 4m or 3.5m x 4.42m. Plus, its folded configuration is 4m tall by 12m long for easy transportation and single container shipment overseas.
An integrated leveling system allows for setup on slopes at up to 8 percent or over height differentials of up to 25 centimeters.
Reeving on the crane is automatically configured to four falls of rope enabling the machine to optimize lift ability as soon as it is setup.
The crane's jib luffing capability features a choice of three raised positions at 10, 20 and 30 degrees, as well as horizontal. Maximum height under hook is 40 m and several jib configurations are available offering horizontal reach of 11, 23 or 32 m.
The crane also features a new radio remote control with a large color screen and a jog dial for navigation. The control offers three operating profiles for varying working speed based on application and the Smart Set Up software offers a simple step-by-step process.
The Hup 32-27 will begin shipping later this year, Manitowoc says, and will be followed by the second crane in the Hup lineup, the 40-30, which will be launched at the end of this year.