LiuGong, along with its Dressta brand, is unveiling 20 new products in 2016, and many of them were showcased for the first time at the company's stand at the bauma trade show, opening today in Munich, Germany.
After the success of the H Series wheel loader introduction in 2015, Liugong will introduce four new H-Series loaders this year, says David Beatenbough, vice president of research and development. In addition, the company is introducing its E Series excavators at the show, representing the fifth generation during the 20 years LiuGong has made excavators. Of particular interest to North American contractors are the company's two new skid steer models, introduced in China last year. On the Dressta side, LiuGong is introducing the TD-8S and TD-9S compact dozers.
E-Series excavators, ranging from 15 to 50 tons, debuted at the show, including the 915E, 925E, 933E, 939E, 922E and 950E. "LiuGong developed its own Intelligent Power Control system with this series, giving us the ability to exactly match the engine with the hydraulic pump and giving use better efficiencies and finer control of the bucket," Beatenbough says.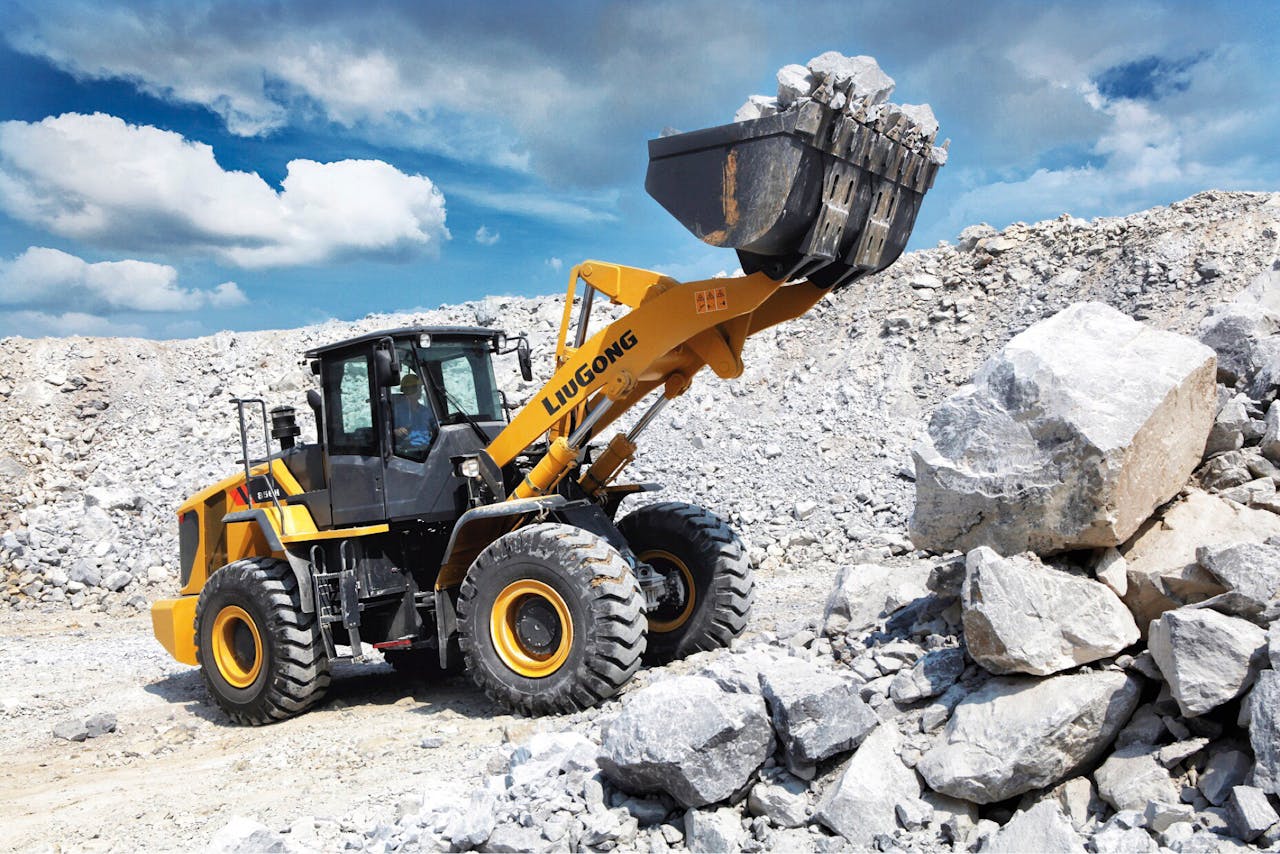 The Tier 4 Final, 16,500-pound 915E, for example, uses a Cummins QSB4.5 engine, and has negative flow hydraulics to optimize the the main control valve, which improves the speed of the cylinders' front end while also decreasing the hydraulic system's damper loss. The pilot valves match up with the main control valve to offer more precise control. The boom and arm support structures have large cross-sectional areas and one-piece steel casings for added durability and resistance to bending and torsional stress.
The 269- horsepower 939E, weighing 37,300 pounds uses a Cummins QSL9 engine and turbocharger. With six working modes – power, economy, fine, lifting, breaker and attachment – the machine can optimize performance with fuel consumption. A reinforced bridge frame increases the overall strength of the machine, as well as its impact resistance.
The 856H wheel loader uses a 214-horsepower Cummins QSB 6.7 engine and a ZF transmission and axles. The loader uses LiuGong's intelligent load-sensing hydraulic to supply on-demand working power. The cab has a rearview camera, heated mirrors, a large storage area and a large, glass-curved front. Serviceability is enhanced with an electric-assist opening on the engine hood.
The first of sister company Dressta's S-Series dozers showcase the company's first hydrostatic drive compact dozers, Beatenbough says. On display were the 98-horsepower TD-8S forestry and 117-horsepower TD-9S landscaping models, equipped with Rexroth dual-path hydrostatic drive systems and Cummins QSF3.8 engines.