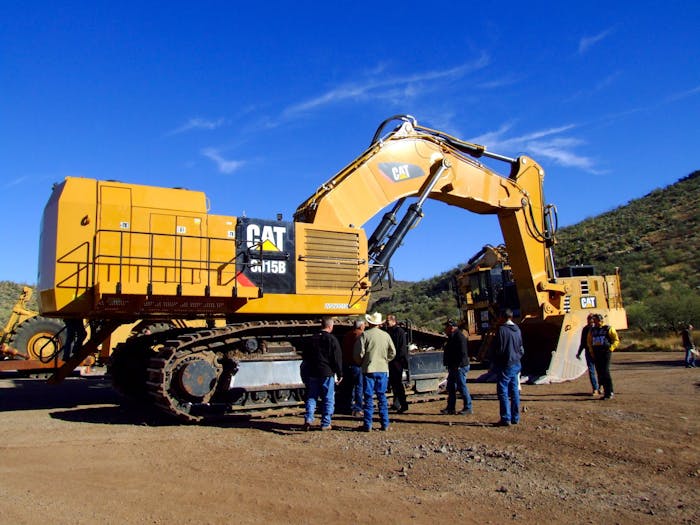 After testing four of its new 6015B hydraulic shovels in locations across the globe for roughly a year to validate the model's power, efficiency and capacity under extreme conditions, Caterpillar officially launched the machine at a press event in Tucson, Arizona, last week.
The machine is based on the 5110B structure and incorporates several proven components from that model in addition to other Caterpillar hydraulic shovels.
"We placed them in the subarctic, we've placed them in semi-tropical locations and even in the continental U.S.," says Arthur Milkowski, platform manager for the 6015B. "We have seen this machine in temperatures from 100 degrees F to -40 degrees F and we've had very harsh conditions. We also chose customers that essentially have very high duty applications, running 20-plus hours a day."
"The combination of all these items, proven Cat components that carry over and improving the 5110B structures, hydraulic filtration, and then doing the full validations is why we're confident about this machine."
The 6015B offers a newly designed filtration system that is a progression of the high-pressure filters from the 5110B, Milkowski says. "We continued on with the full flow retrieval filtration and we also carried over a lot of the case streams onto the pumps and motors, which are your highest wear items in your hydraulic system."
To "raise the bar" on cleanliness in the hydraulic system, Milkowski says the closed-loop filtration system and powered it off the cooling flow and return it over a 6-micron filter.
One of the key new filters on the machine is another closed-loop system—the swing circuit. This system uses kinetic energy to drive the main and auxiliary pumps, saving energy during deceleration due to hydrostatic braking via pump displacement controls. Speed control keeps the minimum amount of oil flow needed for smooth deceleration and acceleration.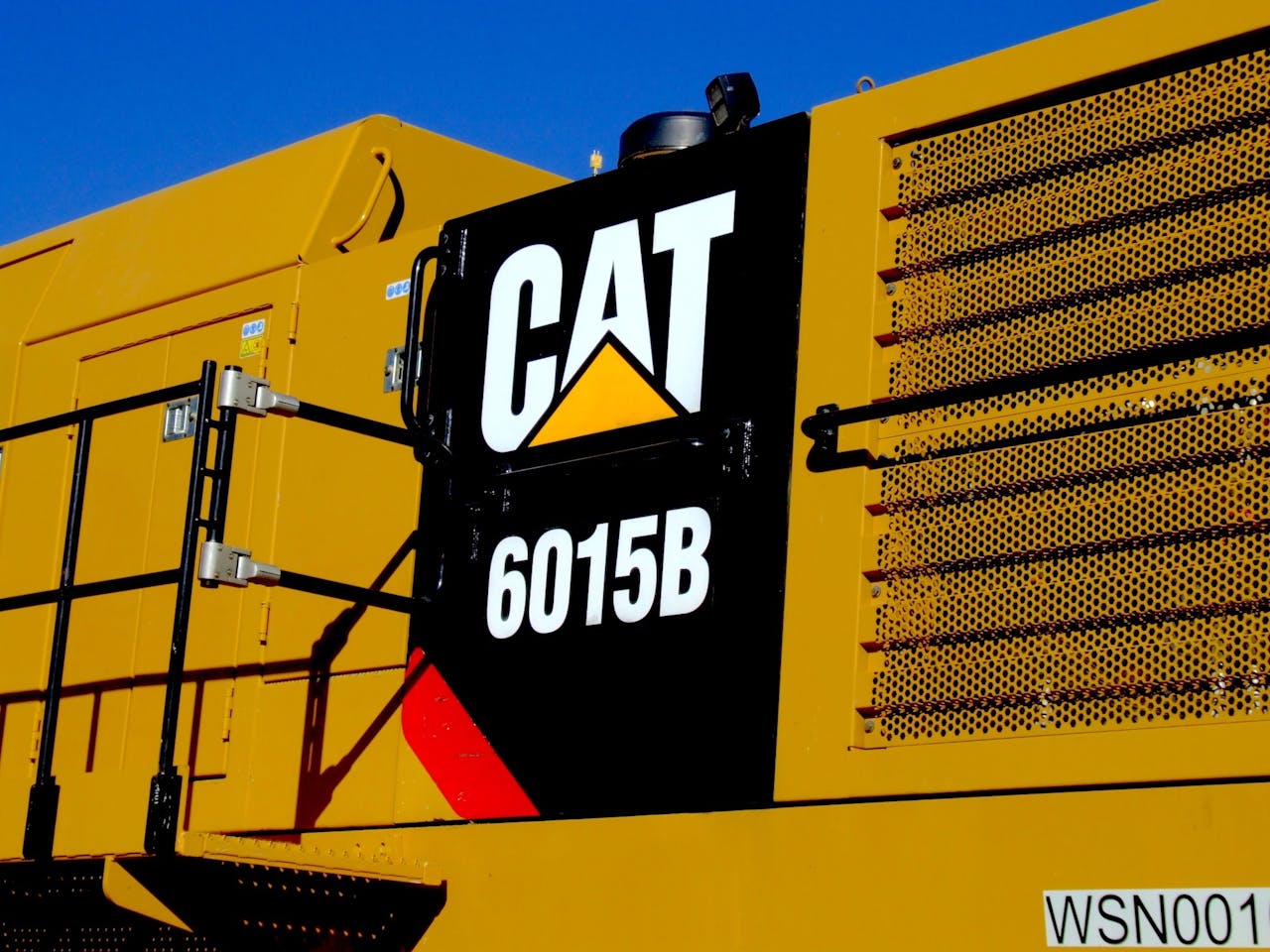 "We're one of the very few that do this, especially in this size class," Milkowski says. He offers a less clinical description of the system. "Your swing pumps and your swing motors are usually synched up pretty well. In rare occasions, such as when you're approaching a truck or approaching your pile and then return to dig, you have a lot of swing momentum or swing energy. With this system you turn the swing motor essentially into a pump and the new swing pump now turns the old swing pump into a motor to back feed all that swing energy right back so you can conserve fuel and then can also power the parasitics and other functions. All of that conspires to be a very fuel-efficient machine."
Efficiency is one thing, but productivity is a major factor in the mining and aggregate industries. The 6015B has been designed to fill a Cat 773 mining truck in four passes, a 775 in five passes and a 777 in seven passes using a 10.6 cubic-yard bucket.
"This is one better than any standard configured machine of our competitors right now," Milkowski says. "But it's not just good enough to put a big bucket on there, because that's loading obviously one truck. The most important thing for a job site is to load many trucks and quickly exchange those trucks. In order to do that, once you have your payload and you're booming up, you're sticking out and you're swinging toward the truck usually you're losing engine power."
Power is provided by C27 ACERT Tier 4 final engine providing 813 hp gross power and 746 hp net power.
"That's what this machine has more of than anybody else—more power," Milkowski adds. "That's what allows us to not only have a large payload, but it also allows us to maintain fast cycle times to keep the truck exchanges going."