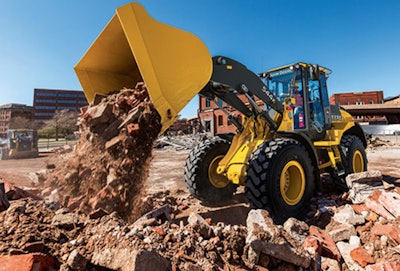 John Deere has launched their "Sulfur Compatibility Solutions" this week for their Tier 4 and Tier 4 Interim engines operating in non-regulated countries.
Deere first announced these conversion kits back in October of 2013, saying it would be available at some point this year.
In order to engineer diesel engines to drastically reduce exhaust emissions as stipulated by the EPA's Tier 4 regulations, the United States, most of Europe and Japan had to switch to what is known as ultra low sulfur diesel (ULSD) about 10 years ago. The sulfur content in diesel went from 500 parts per million to around 15 ppm in these countries.
Emissions were indeed reduced. But the catch was these new Tier 4 engines could not tolerate the higher sulfur levels found in diesel fuel in Third World and some developing nations. That limited the ability of contractors to sell their used Tier 4 equipment to buyers in countries that still had high-sulfur fuel. So the auction price of this equipment took a hit and contractors in these non-regulated countries couldn't enjoy the performance advantages of the newer machines.
So Deere got to work on a conversion kit that would allow these exported machines to use fuel with higher sulfur content after resale.
The Deere solution works by removing or disabling the systems that are susceptible to damage when using non-ULSD fuel. Those systems include the exhaust aftertreatment system and the exhaust gas recirculation (EGR) system.