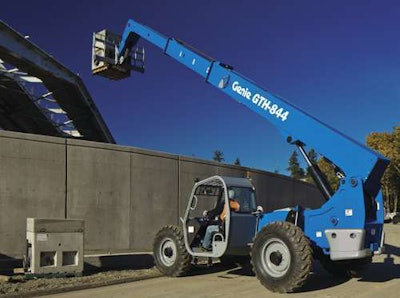 Terex has announced that it is now manufacturing Genie telehandlers at its Oklahoma City facility.
The 700,000-square-foot facility employs 260 people and Terex has begun hiring to fill new positions. The company says the OKC plant could produce more types of Genie machines should demand require it.
"We have made a a long-term strategic shift to our manufacturing footprint to move production closer to our North American customers," said Matt Fearon, Terex Aerial Work Platforms president. "By leveraging existing Terex facilities, we are able to take advantage of a lower overall cost structure while adding capacity as we continue to grow our Genie telehandler product portfolio."
Terex says its facilities in Washington state will now focus on product development, production and meeting current demand. The Redmond plant will remain the company's headquarters for administration and R&D while the Moses Lake facility will continue manufacturing Genie's large boom products.