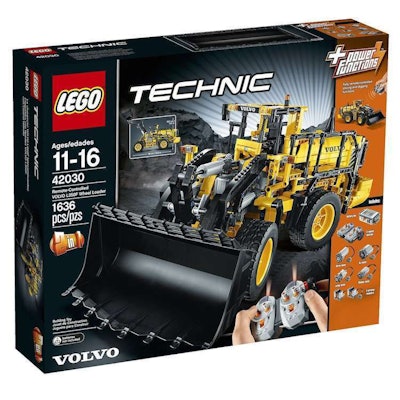 [imagebrowser id=41]
If you're one of those folks who likes to get their Christmas shopping out of the way early, or if you're just looking for a great way to waste some time, LEGO's new Volvo L350F Technic set should be right near the top of your list of things to grab.
After debuting the set back in March at Volvo's ConExpo booth, the set is available now. It runs $250 but you get quite a bit of bang for your buck. It includes 1,636 pieces for you to assemble and once it's put together you can actually drive it around with the provided remote control. The mini L350F can even lift up to 2.2 pounds of material. And the bucket on the machine is the largest component LEGO has built for a set.
Plus, because it's a 2-in-1 set, the bricks can be assembled as either the loader or an A25F articulated hauler.
LEGO seems awfully proud of the set. "Not only will the wheel loader be our star machine for 2014—it may even be our best seller ever," said Niels Henrik Horsted, LEGO Technic's head of marketing.
LEGO has released an ad for the set that gives us the first glimpse of the L350F in action.