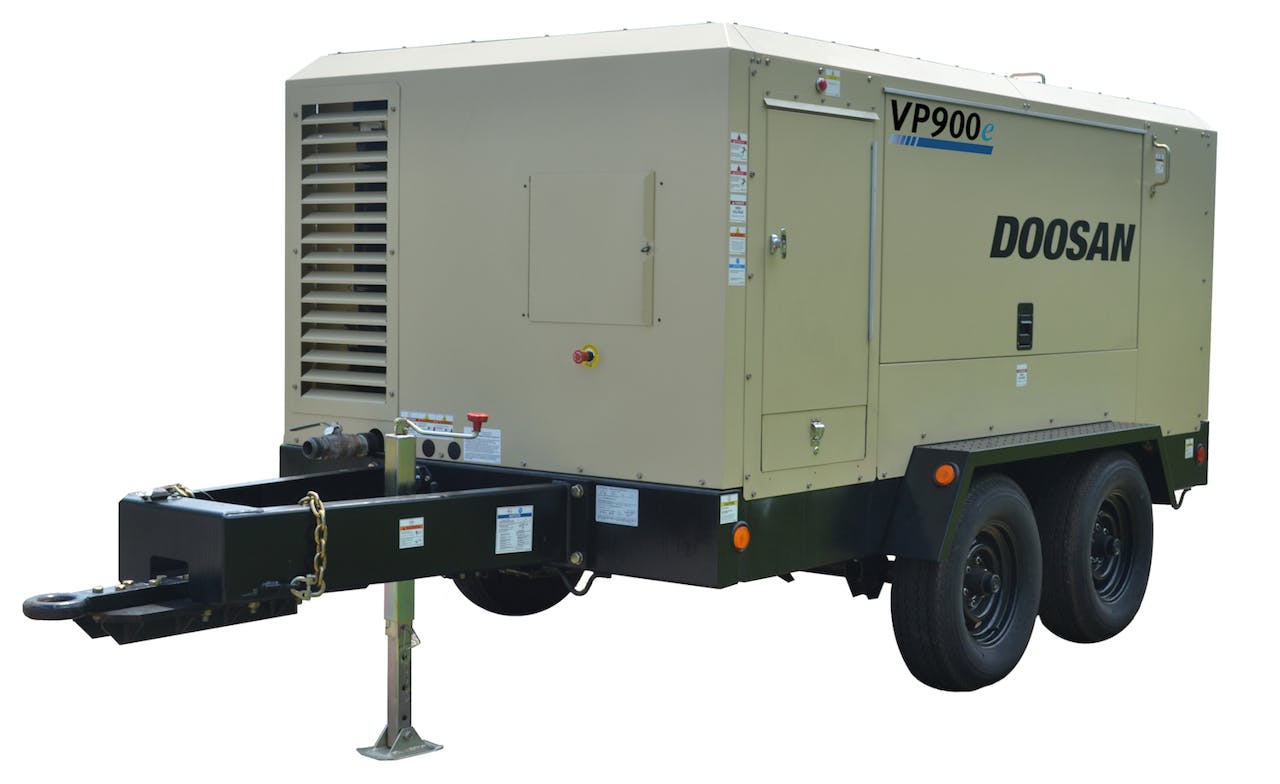 Three divisions of Doosan Portable Power Products had debuts at the recent ConExpo show, including:
Air compressors
Doosan introduced its first gas-powered compressor in the popular 185 size. The C185 gives users requiring 185 cfm at 100 psi air an alternative to diesel power and its Tier 4 requirements. Powered by a 2.5-liter, fully electronic, fuel-injected Kubota engine, the unit has a comparable runtime of 8 hours at full load with that of a diesel unit.
The VP900e electric-driven compressor, designed for jobs where electric power is readily available, operates between 400 and 900 cfm, automatically delivering the exact flow needed. "This gives users an alternative to using a diesel, especially in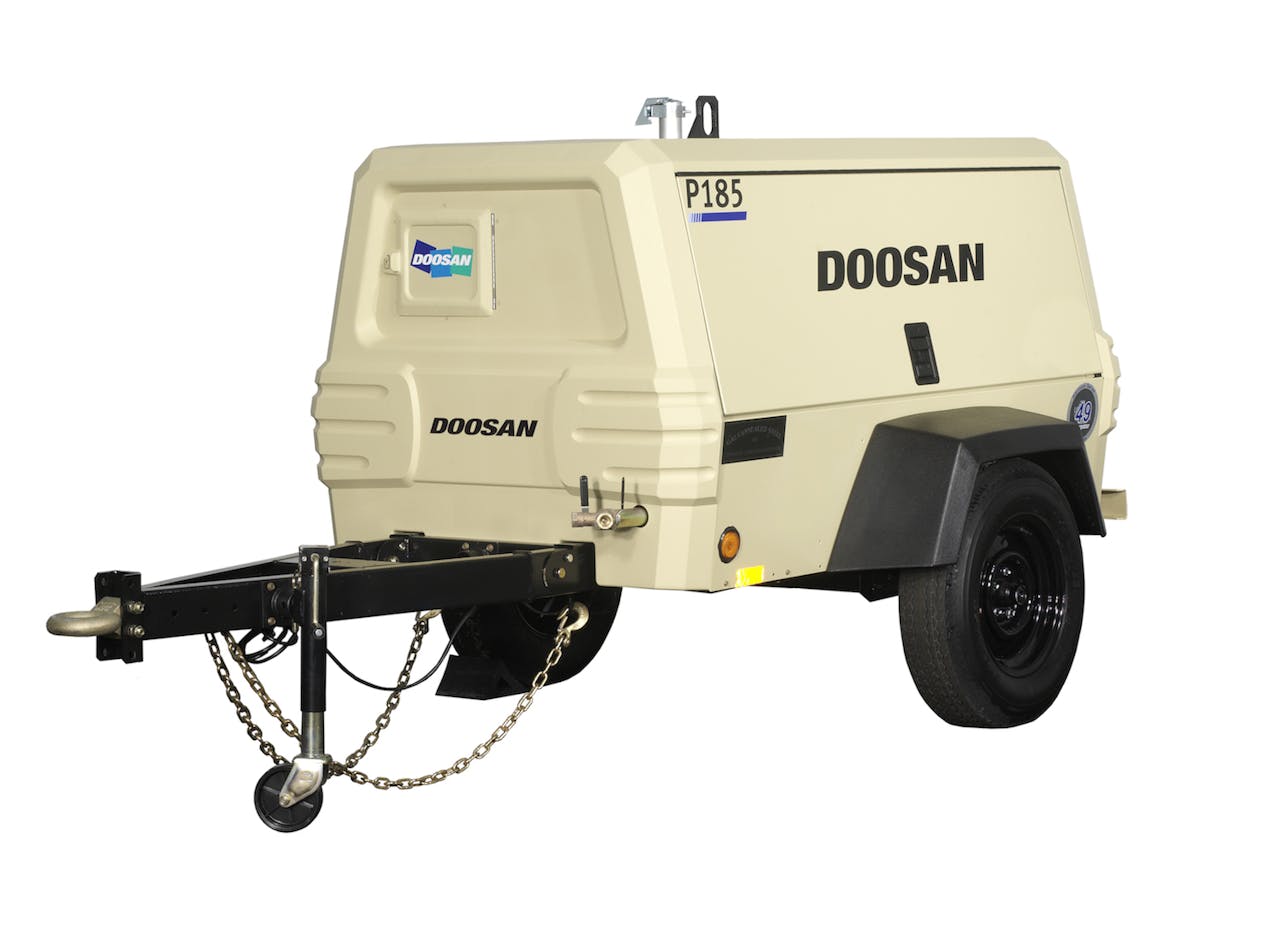 areas where there are emissions concerns," says Rus Warner, manager, global air products. Three onboard electric motors are controlled by a variable frequency drive system, using less power than a one-motor system.
Given a sneak peek at World of Concrete, the Doosan Tier 4 final P185 air compressor also made its official debut at the show. Now powered by a Deutz engine with a diesel oxidation catalyst filter, the unit has a redesigned operator interface where 14 different operation parameters can be viewed in four languages.
Gen sets
The G240WCU is the company's first Tier 4 Final generator, featuring a new control panel with an integrated DynaGen TG-410 digital controller. "We used a compartmentalized package concept, which was very helpful with our Tier 4 Final design," says Todd Howe, Doosan product manager. The G240 is powered by a Cummins QSB-G6, 282- horsepower engine with a fuel tank capacity of 368 gallons, for 26 hours run time at 100 percent load.
Light towers
With the new L20 model, users receive a 57 hours of run time at full load, says Deree Blivens, product manager. The L20 has four 1,000-watt metal halide lamps mounted to a telescoping mast, featuring 360-degree rotation and extension from 12 to 30 feet. A 20-kilowatt generator powers the lighting system, and also delivers up to 63 amps at 240 volts and 126 amps at 120 volts for power in its receptacles. An auto start/stop capability allows the unit to be operated via a wired remote connection.