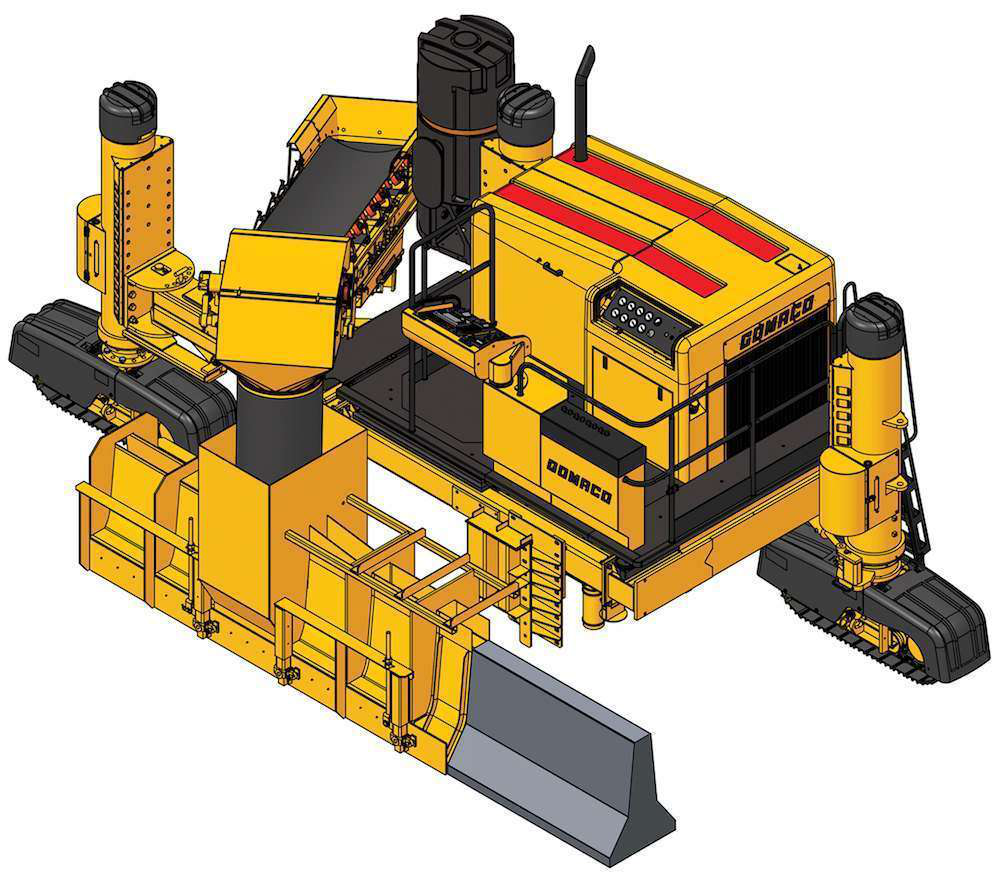 Concrete paving manufacturer GOMACO has a full slate of introductions planned for ConExpo-Con/Agg  (Booth 51059, Central Hall) for what it says will be its largest show display ever, including:
Commander III three-track slipform paver
The next generation of the Commander III three-track slipform paver will debut this fall, featuring a design driven by GOMACO's new G+ control system and Tier 4 engine technology.
The machine has a redesigned frame and operator's platform, with a pivoting operator's control console that allows the operator to have hands-on control and visibility no matter the job at hand or the direction of travel.
Because of the aftertreatment requirements of Tier 4 engines, engine placement in the frame has been reversed, a move that provides increased operator visibility and access to service and fill points. An optional on-board camera surveys designated areas, and can be positioned anywhere around the paver, feeding live to the G+ display on the console.
The operator's platform is now isolated to eliminate vibration. Assisted by the G+ controls, each paver leg has a new GBox to accommodate improved steering and grade.
9500 multi-application machine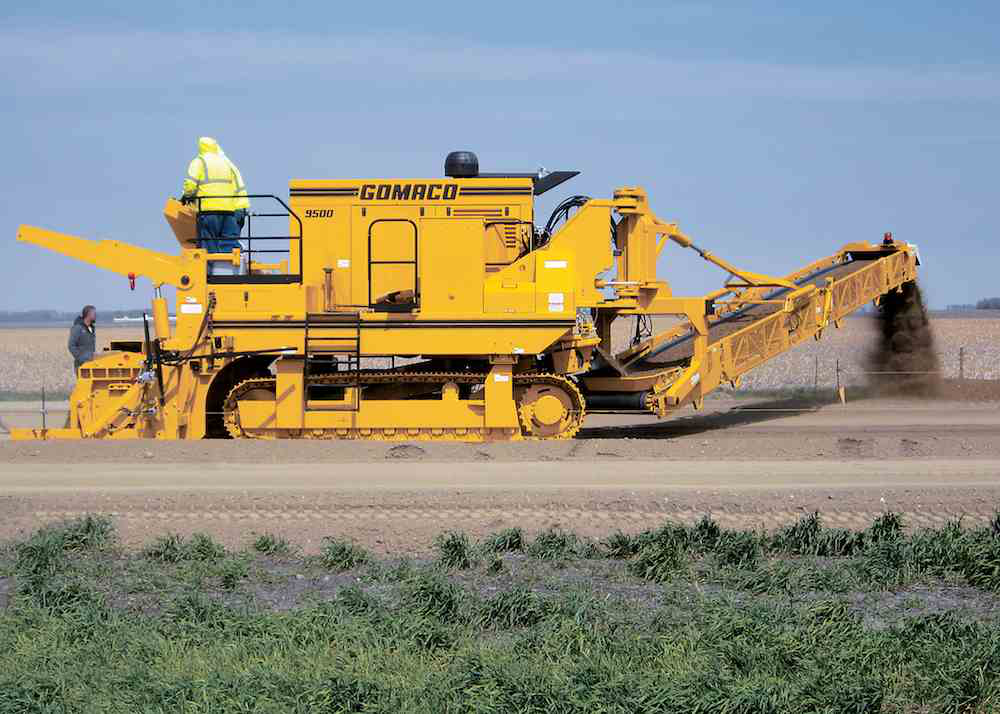 The 9500 multi-application machine now has GOMACO's G+ control system and G+ Connect, enabling operator console upgrades, a new rear steer control, and the monitoring of the trimmer load control on a digital readout.
The G+ addition allows an updated CAN-based operator's remote control with a digital machine control display. Soft push pads on the remote enable operators to select buttons for conveyor control, travel and steering, and a joystick on the remote allows proportional control and movement of the paver's discharge conveyor.
Connections for the remote control are now located at the front and rear of the operator's platform, plus the 9500 has two ground level remotes that can be operated from either side of the machine.
The 9500's new rear steer control gives it the ability to easily and accurately back up on stringline. The control has a digital readout for trimmerhead load control, showing pressure and flow during the trimming process, automatically slowing the machine down during a heavy trim.
GP-2400 concrete slipform paver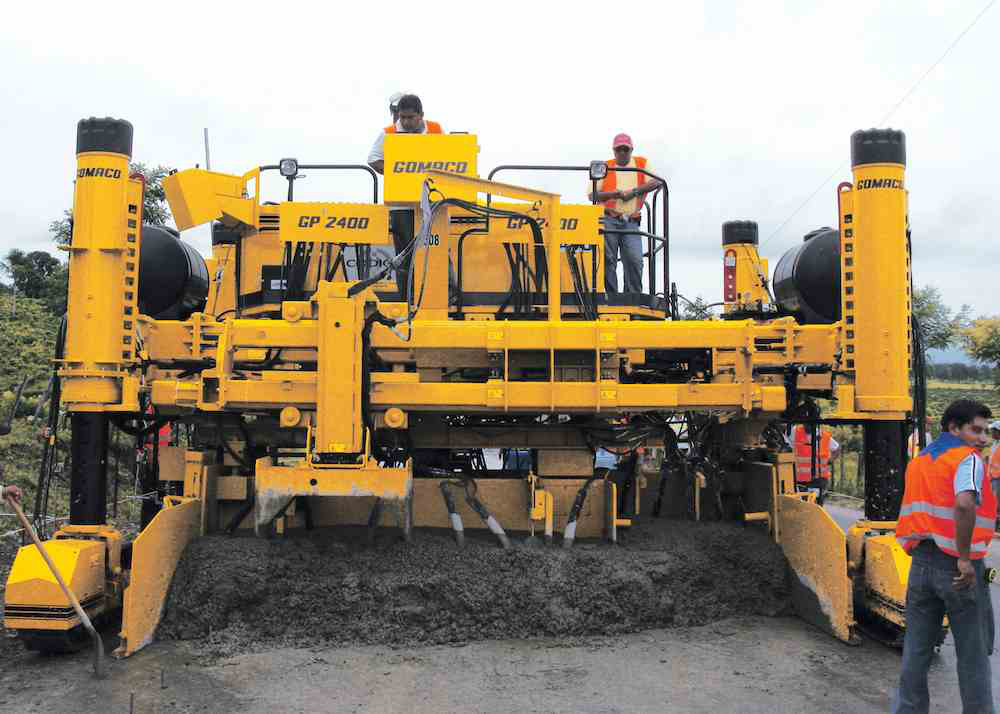 The V2 variable-width mold will be featured on the company's GP-2400 concrete slipform paver, allowing the 24-foot paver to make 6.5-foot transitions to form tapered slabs on the go.
The paver/mold package has a hydraulically telescoping rolling frame for easy and accurate width changes. The frame has dual rollers, mounted to the top and bottom of the outer frame tubes, to position the inner tube and reduce friction and drag as the inner tube rolls when telescoping. The V2 mold also has dual power transition adjusters for crown height adjustment.