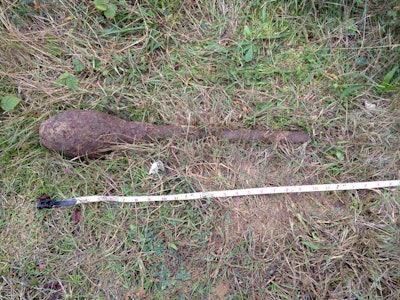 On Monday, Quarry workers discovered a World War II rocket at the Welcome Pit quarry in Burgh Castle, England, according to our sister site Aggregates Manager.
The discovery of the rocket likely sent chills up the spines of the quarry workers who found it. The 2-foot-long rocket shell was found mixed in with material about to be processed by Folkes Plant and Aggregates Ltd.
The rocket was found around 8 a.m. Monday and was disposed of by 3 p.m. A bomb squad from the Royal Air Force disposed of the shell in a controlled explosion. The shell was said to have around 60 pounds of explosive in it and created a pretty big blast when it was detonated.