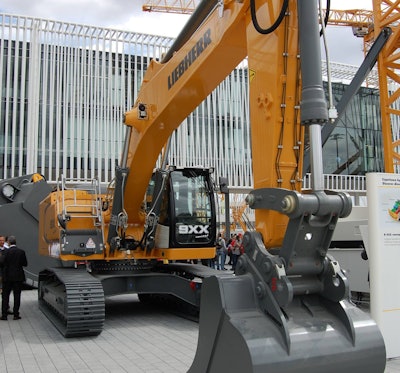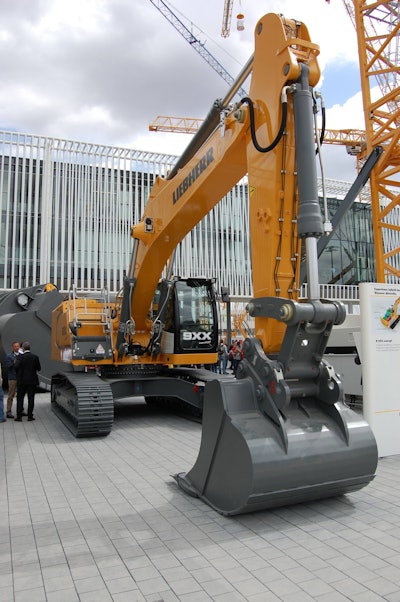 While emphasizing that it was only a prototype, Liebherr nonetheless had its R 9XX concept electric hybrid excavator on display at Bauma this week.
Liebherr's version of this increasingly popular category employs an electric hybrid driveline in a 40-ton excavator with a downsized engine. The R 9XX draws its main power from a standard diesel engine but also uses the engine to pump surplus energy to an electric storage devices known as supercaps and a hydraulic pressure accumulator.
Braking energy is converted to electrical energy and stored in the supercaps to drive the fully electric slew drive.
According to the company, the hybrid system on the R 9XX can supply short term peak power at up to twice the rated output of the diesel engine. And the combination of electric and hydraulic technology results in reduced fuel consumption and higher material handling performance.
The company has not said if or when the R 9 XX will become an available as a production model.