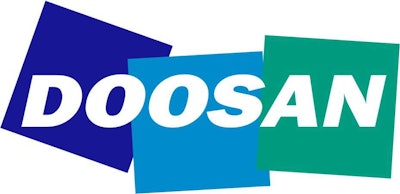 Doosan Portable Power has named Roland Machinery as an authorized dealer of portable and utility-mount air compressors, generators, lighting systems and light compaction equipment.
Roland Machinery, headquartered in Springfield, Illinois, has 14 full service facilities located in five Midwestern states.
Roland Machinery's territory will span 58 counties in Central and Eastern Missouri and 24 Southern Illinois counties. The company will also distribute throughout the entire state of Wisconsin and in 15 counties within the Upper Peninsula region of Michigan.
For more information about Doosan Portable Power products, visit doosanportablepower.com. For more information about Roland Machinery, visit rolandmachinery.com.