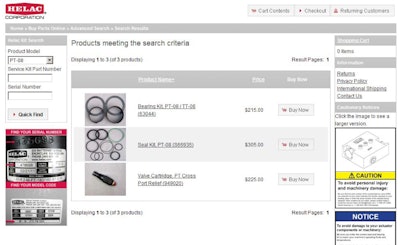 Helac Corporation, a worldwide leader of helical, hydraulic rotary actuators and construction attachments, launched a new e-commerce website today.
The new site, www.helac.com/store allows customers to buy seals, bearings and valve cartridges online via credit card for Helac Corporation's standard PowerTilt product lines, including PT and TT Series. Customers are able to search by product model, part number and serial number.
Helac's customer service team will now be able to respond to orders more quickly, with a faster turnaround.