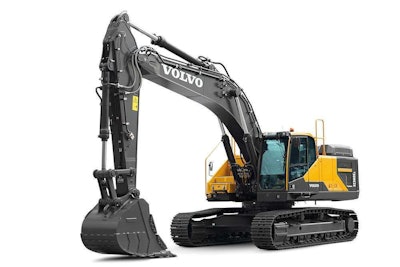 In addition to unveiling an electric, remote-controlled concept compact excavator Tuesday, Volvo debuted several new products at ConExpo on Wednesday.
EC380E Tier 4 Final excavator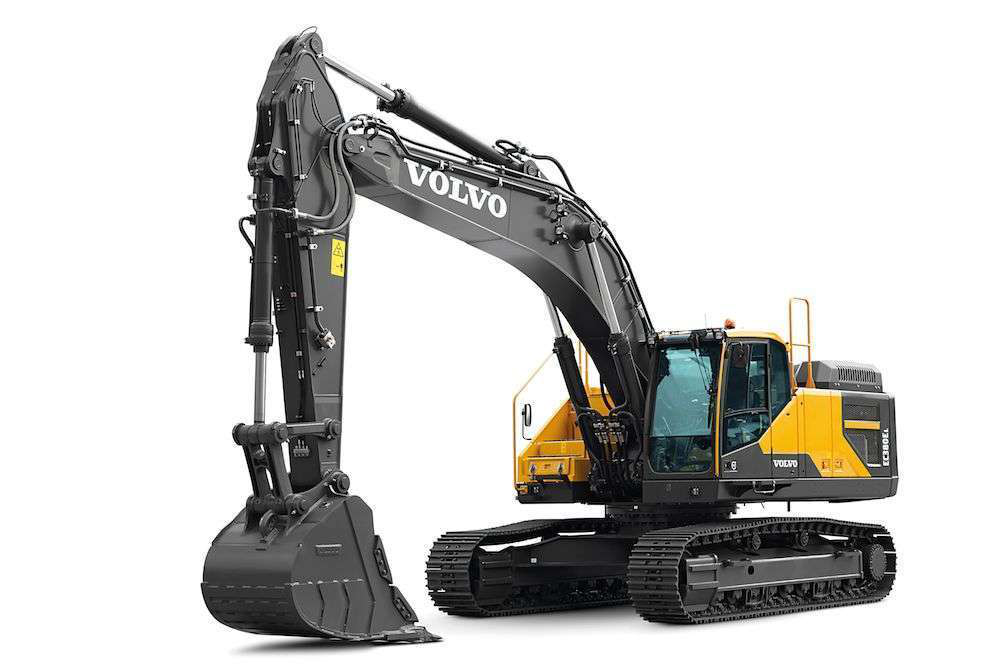 The new machine is powered by a Volvo 306-horsepower, D13 engine, and offers a 9 percent improvement in fuel economy.
Operators can choose from between five work modes—I for idle, F for fine, G for general, H for heavy and P for power—and when controls have been inactive for a pre-set amount, you can program the machine to automatically reduce the engine speed or shut it down.
The number of control switches inside the cab have been significantly reduced, Volvo says, and an 8-inch color LCD screen displays machine status information.
G-Series articulated haulers
The A25G, A30G, A35G, A35G FS, A40G and A40GFS all offer what the company terms a unique inline purpose-built dropbox for high clearance.
Oil-cooled wet multiple-disc brakes, previously on the A35 and A40 models, are now extended through the entire line. Volvo uses the "unique" word again when describing its automatic traction control, which switches between drive combinations of 6×6 and 6×4 to lower fuel consumption or provide maximum traction.
When the job calls for it, all differentials can be 100 percent locked, causing all wheels to rotate at the same speed, increasing traction in slippery conditions.
L250H loader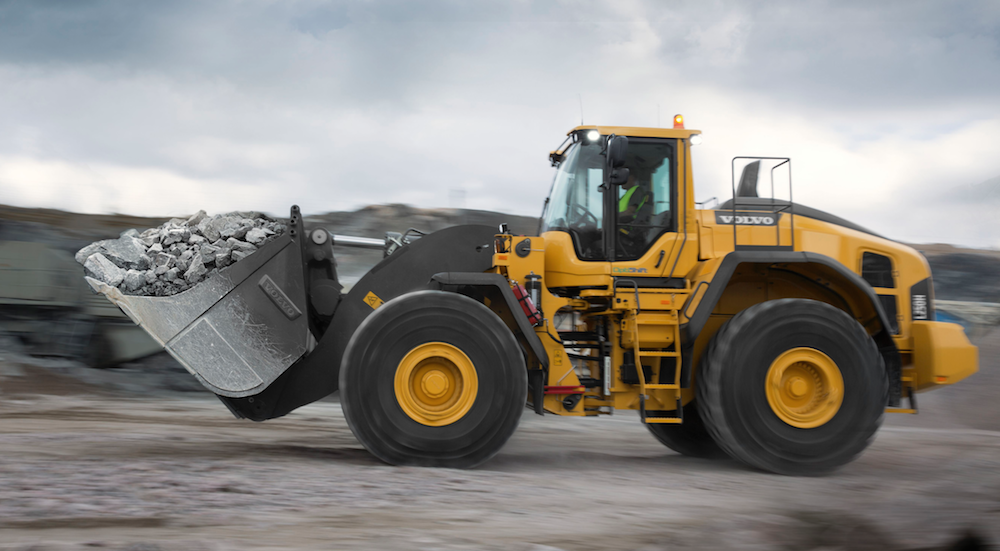 This 395-horsepower machine will load a 25-ton tri-axle on-highway truck in two passes.
The 34,940-pound loader has OptiShift technology, combining Volvo's Reverse by Braking technology and a torque converter with lock-up to eliminate power losses and reduce fuel consumption by up to 18 percent.
Adding to lower fuel consumption and faster cycle times are the machine's automatic power shift and fully automatic power shift. An eco pedal, which applies a mechanical push-back force when the throttle is used excessively, encourages the operator to ease off the throttle.