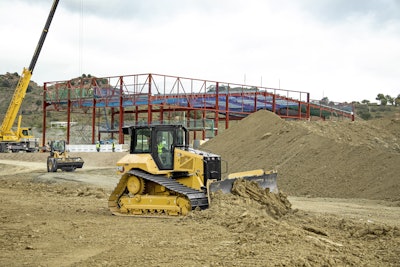 New ANSI standard: What goes up in an aerial lift must come down … safely
Starting in December, contractors who use telescopic-boom, articulated-boom or scissor-lift aerial platforms will need to develop a safe-use program – including a rescue plan – and incorporate that program into the jobsite every day.
That's one part of the new national safety standards governing mobile elevating work platforms, or MEWPs, that are scheduled to take effect December 10. The standards by the American National Standards Institute do not affect truck- or trailer-mounted booms or telehandlers. Aerial lifts built before December 10, when the standards are scheduled to be enacted, are grandfathered in.
To read more, click here.
---
VIDEO: Vermeer XR2 vacuum excavator combines soft dig with on-site separation
Now that hydro excavation and soft dig are becoming popular as underground contractors seek more ways to avoid utility hits, two basic problems with the process have come to the forefront, says Vermeer. To combat them, the new XR2 separates solids and liquids on board and onsite, instead of having the unit retain all materials in one spoil tank and then make multiple disposal trips.
To see our full video breakdown of the machine, click here.
---
Inside development of Liebherr's latest articulated dump trucks and a first look at the new TA230 (VIDEO)
Liebherr will put its first 30-ton articulated dump trucks in its company rental fleet starting next year and make the unit—the TA230—available for sale to end users in 2021. The company will expand its lineup to include a 40- and 45-ton model, to be introduced at the 2022 Bauma show.
Liebherr showcased its ongoing articulated dump truck development at a press event last week in Kirchdorf, Germany.
Werner Seifried, managing director research and development at Liebherr-Hydraulikbagger, highlighted several of the simulation and prototype tests the company has used to develop its ADT line.
To read more and see a video of Liebherr's new ADTs in testing, click here.
---
Small Articulated Loader is a new machine category for Bobcat (VIDEO)
What do you get when you cross the maneuverability of a stand-on or mini skid-steer with some of the capability of a compact wheel loader? Bobcat says it looks something like the Bobcat Small Articulated Loader (SAL).
The SAL is a new machine type for Doosan Bobcat, one that the company's president for North America, Mike Ballweber, says it began researching only three years ago.
To read more and see our video on the new L23 and L28 SAL models, click here.
---
Cat's new D5 replaces the D6N, boasts new size, tech and features for balance between heavy dozing, finish grading (VIDEO)
The dozer and its design defined Cat. They still call them "track-type tractors," in keeping with the heritage. So when Cat comes out with a new model it's like bringing a child into the world. Break out the cigars.
This latest edition to the family, the D5, inherits all the technological DNA of previous dozers plus a couple of new GPS-driven features in addition to more weight and horsepower. The goal is to make this dozer equally capable at heavy dozing and finish grading.
To read more and check out our full video interview and overview for the D5, click here.
---