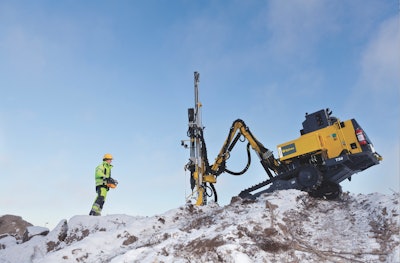 Epiroc has launched its new Marketplace website, saying the site simplifies the process of searching for and purchasing used mining and construction equipment.
Epirocmarketplace.com's inventory, reflecting machines available at Epiroc stores and dealers across the U.S. includes drill rigs, excavator attachments, loaders and trucks, mechanical rock excavation equipment, raiseboring equipment, rock reinforcement equipment, rock drilling tools and ventilation systems.
Epiroc Marketplace allows visitors to search for used equipment by product category and specific product. The profile of each pre-owned product includes: a photo, make, model and condition information; specifications; and the option to request a quote, the company says.
"Epiroc is committed to being a true partner with our customers," says Mila Armer, marketing communications manager at Epiroc. "The Epiroc Marketplace website helps our customers extend their fleet with quality, affordable used equipment that delivers safety, high productivity and peace of mind."

Epiroc Marketplace makes financing mining and construction equipment customizable to individual customer requirements and projections through Epiroc Customer Finance, too.
Epiroc offers leasing, hire-purchase, supplier credits and other types of financing. The financing section of the Epiroc Marketplace site includes the option to submit a finance application to begin the process of making affordable payments over an extended time period.
Support for Epiroc equipment and quality spare parts are accessible through the parts and services area of the website. The site can guide customers to nearby stores and dealers, as well as limited-time promotions and discounts on Epiroc tools, accessories and parts.
For more information, visit epirocmarketplace.com.