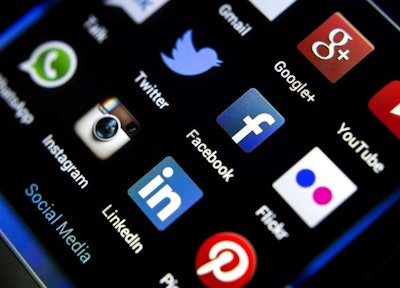 When a California dealership started a new social media initiative, it had one primary objective: increase sales. From the beginning of the campaign its social media presence was dismal: it had less than 200 likes on Facebook, it was posting irregularly and there was no engagement on its page.
Eight months later, after working out a social media strategy which included paid Facebook advertising, the dealer had more than 10,000 likes, and site analytics showed a significant increase in engagement. But more important, its goal for new business had been realized: the dealership had sold 10 additional machines. The dealer traced it back to the higher call volumes for the units on sale – both new and used – after he advertised them on Facebook.
"Selling equipment from social media is not just talk," says John Ryneska, national sales manager, Commercial Web Services. "You can apply it and get tangible results."
Dealer misconceptions
There are three common dealer misconceptions regarding social media, says Ryneska, who with Lindsey Wreggelsworth, also with Commercial Web Services, spoke at an Associated Equipment Dealers educational session during the association's annual meeting in Chicago:
Your target audience isn't on social media.
Your followers are not your customers.
Social media should be used only to push your business.
But, says Ryneska, "Nine out of 10 people in the demographics you want to reach are using Facebook." Think that you're exempt because your dealership is a more rural area? Consider the results of a 2016 Pew Research study, which found 81 percent of the people in rural areas are using Facebook to connect to the larger world, equal to the amount using Facebook in more urban areas.
In addition, three out of four buyers rely on social media when it comes to making a purchasing decision, according to Sprout Social, a social media software firm. "Social media is your close sphere of influence," says Wreggelsworth. "There's a trust factor at work, and you can generate leads and business from it, if you leverage it properly against a goal."
Don't view social media simply as a way to push your goods and services, Ryneska adds. "It's designed to create, build and develop relationships," he says. "Provide value to your community by being a resource and giving them useful information." Don't forget the human element: share personal stories and special moments.
Start where your customers are
In short, say Ryneska and Wreggelsworth, dealers don't have a choice whether or not to use social media, but instead need to examine how to use it. There are a lot of social media channels (Facebook, YouTube, LinkedIn, Twitter, Pinterest, Instagram, etc.) but that doesn't mean you have to be everywhere. Start with where you think your customers are, then gradually start to use other platforms that make sense.
One obvious place is Facebook, which continues to be the most popular social network with adults in the United States. "It's all about relationship building," Wreggelsworth says. Just as you don't sustain your outside-the-web relationships with one-way conversations, this also holds true with social media.
So maintain an 80/20 rule in your online interactions: 80 percent of what you say is about something other than your dealership. "Share things instead that establish you as an authority and inform your community," Ryneska says. While these can include news stories and information about upcoming regulations, "it doesn't even have to be about construction," he says. For example, most contractors are small businesses, so you can include general small business information, such as good hiring and accounting practices.
People also like to be inspired, so post success stories, motivational quotes and great pictures. "Don't ask, 'what does a photo of a sunset have to do with selling equipment?'," Ryneska says. "You're connecting with the person at the moment. Maybe they're not ready to buy now, but you're connecting now."
Investigate what your competitors and other dealers are doing on social media. (During the session, one dealer in attendance said whenever a competitive dealer mentioned a contractor in a social media post, his company made sure that contractor was entered into its CRM.) Follow construction websites and see what they're posting. It's an easy way to share what's happening in construction.
Since social media is by definition a two-way street, sooner or later you will come across the dreaded negative comment. "It's really no different than how you address a face-to-face negative situation," Ryneska says. "Address it immediately, and show them that you are human."
Building a community
With Facebook and Twitter, you can either grow a community organically (through posting content that attracts and engages your followers) or you can pay these networks to target new followers, based on the demographics you determine you want to reach. Paid-for posts, which the California dealer in the opening example used, typically involve a small amount over a period of time. "Start with a small budget, say $25 a month, and see what happens," Ryneska says.
Increased traffic to your website and interaction through social media will help you connect with customers in a much different way. "This is an untapped market for dealers," Wreggelsworth says. "All you have to do is be there."
Different dealers will have different social media goals. Short-term goals can include an increase in your likes and followers, engagement (your posts get comments, likes or retweets), and brand awareness and exposure. Long-term goals may be lead generation, increased website traffic, moving your website up in Google searches and understanding your customers better. And, of course, increased sales.
Why aren't more dealers doing social media?
Reason number one is lack of resources, say the two: it's hard to sit down and craft a social media strategy when the primary order of the day is fulfilling customer expectations. Another reason is an underlying uncertainty of what content to post, or even where to find it. Then there's the lack of understanding about what works: when should you post content on social media and how often?
To combat these hesitations, Commercial Web Services suggests the following tactics for Facebook:
Post no more than two times a day.
Make sure your page information is always current, and includes hours of operation, company description and location.
Make sure you engage with followers when they interact with your page. Respond to questions, comments and of course, complaints.
Be on the lookout for content your audience will click on, including industry news, educational content and photos and videos. Again, it doesn't have to all be construction related. General, "we think this is cool" content with photos and videos can also reach your community.
For Twitter, follow these suggestions:
You can be more active on Twitter, posting three to five times a day.
Use your business name and identity in the user name, bio and profile and cover photos.
Use hashtags for additional exposure. Some examples: #ContractorLife, #TelehandlerTuesday, #ConsstructionNews.
Respond quickly to those that reach out to you on Twitter.
With whatever platform you use, "You have an obligation to connect with your follower base," Ryneska says. "If someone is constantly responding and you're not doing anything with it, others will not be encouraged to engage with you. It's really the easy part – take the time to respond."