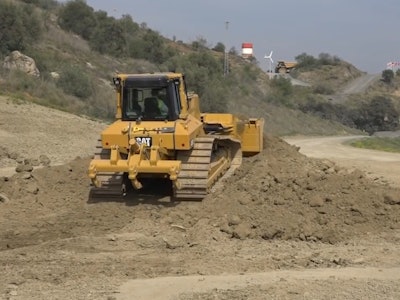 Whenever the United States decides to officially lift its 55-year-old trade embargo on Cuba, Caterpillar will be ready.
The heavy equipment manufacturer today announced that it will sell machines to Cuban customers through Rimco, a Pureto Rican company Cat has been working with for 34 years.
Currently, Rimco is the Cat dealer for Puerto Rico and the Eastern Caribbean.
"Cuba needs access to the types of products that Caterpillar makes and, upon easing of trade restrictions, we look forward to providing the equipment needed to contribute to the building of Cuba's infrastructure," said Philip Kelliher, vice president of Cat's Americas & Europe Distribution Services division.
Caterpillar has been vocal in its support of ending the trade embargo on Cuba especially since President Barack Obama's reestablishment of ties between the U.S. and Cuba in December 2014. Since then, embassies have re-opened in both nations and talks have begun in earnest on ending the embargo.
Positioning Rimco to serve potential customers in Cuba is Cat's latest vote of confidence in the people of Cuba since a formal call in July 2015 for the U.S. government to end the embargo.
In a press release, Caterpillar chairman and CEO Doug Oberhelman called for Congress to bring down the "insurmountable barrier" the embargo has placed between the U.S. and Cuba.
"It is now time to unleash the full power of engagement by fully normalizing relations. Fully integrating Cuba into the global economy will improve the everyday lives of the Cuban people," Oberhelman said in the statement.