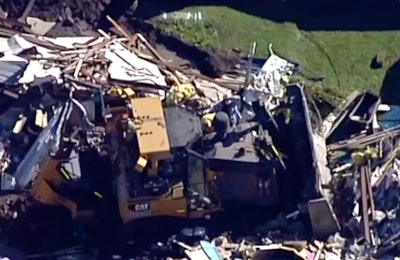 An Australian man will likely face an attempted murder charge after stealing a large mining bulldozer and using it to level an occupied home and four vehicles.
According from New South Wales police, officers subdued and arrested a man operating a bulldozer in Teralba, Lake Macquarie, after he allegedly demolished the home and vehicles.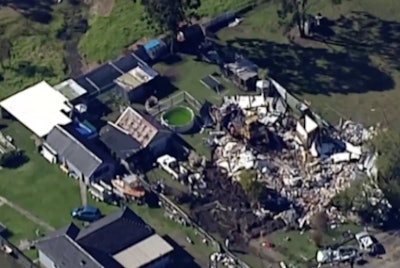 The Australian Broadcasting Corporation reports the man stole the giant dozer from a nearby coal preparation plant before driving it to the home of Deborah Kerr, crushing four vehicles along the way.
According to the police statement, the 48-year-old suspect initially pointed the dozer in the direction of "a 29-year-old man who'd been sleeping in a detached garage on the property. He stopped pursuing the man a short time later and turned the bulldozer toward the house, before continuing over the building until it was allegedly demolished."
Kerr and her two daughters were inside the home when the man began to demolish it.
"He…lifted up the bucket on the bulldozer and came straight for the house," Kerr told ABC. "We just ran from the front door screaming. We felt the house lifting as we got to the front steps. We were just on the verandah, coming out the front verandah, when the house started to lift."
As the destruction began, a neighbor ran to Kerr's home and helped she and her daughters escape to safety.
ABC reports officers overtook the man when the dozer became bogged down. The man had locked the cab door, so officers broke a window and sprayed pepper spray into the cab until he was incapacitated.
An officer stopped the machine by pressing the emergency stop button.
Fortunately, no one was injured in the ordeal. The suspect faces 17 charges, "including destroying or damaging property with intent to endanger life and breaching an apprehended violence order," ABC reports.