Hilti has expanded its SPX lineup of circular blades with three new blades, including a versatile new metal cutting diamond blade.
With 100 times the life of standard abrasive discs, Hilti says the new SPX metal cutting diamond blade can cut through multiple types of materials, reducing the need to change discs frequently.
During a demonstration at the company's Innovation media event last week, Hilti showed the SPX metal cutting diamond blade cutting through a gauntlet of materials with ease. The setup included steel, wood and PVC.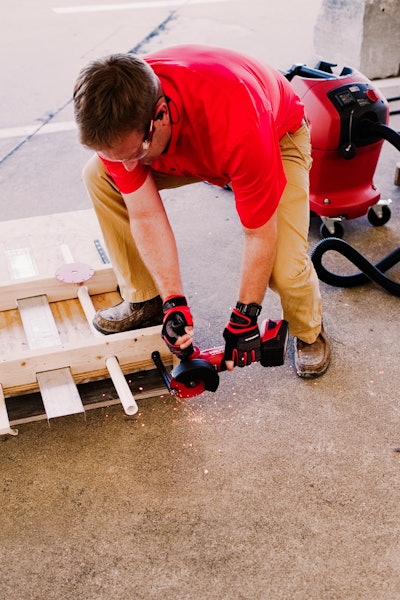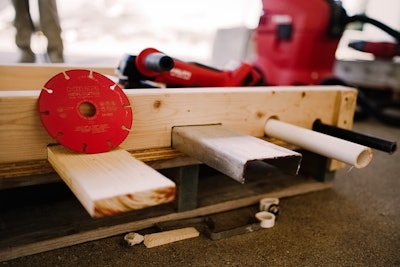 Hilti says the diameter of the SPX metal cutting blade does not decrease over time, maintaining a consistent cutting depth through the life of the blade. The blade is made of high-grade diamond grits, electroplated and exposed along the cutting edge to maintain its edge and cutting capability, Hilti says.
Framing and crack chaser blades join lineup
The other two SPX blades Hilti has introduced are the new framing and crack chaser blades.
The framing blades feature high-density carbide teeth, a low-friction coating and reduced vibration. Equipped with these blades, Hilti says its cordless circular saws deliver up to 40 percent more cuts per battery charge.
The new crack chaser blade is designed to facilitate the quick repair of cracks and/or imperfections on a wide range of concrete surfaces, Hilti says. The blade is designed with a V-shaped segment and diamond embedded wedges for effective re-caulking or re-filling concrete cracks.