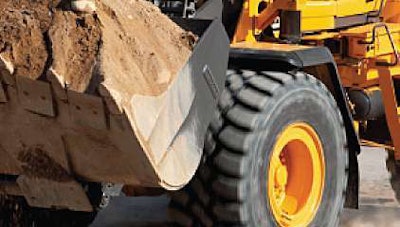 A Florida man is accused of burying his supervisor with a wheel loader before badly beating him with a level following an argument on a Volusia County jobsite last week.
According to a report from Orlando's WFTV, 32-year-old Erick Cox and supervisor Perry Byrd, 57, were seen arguing the morning of June 3 by witness Glen Heckman.
Though Cox told Volusia County deputies that he later "accidentally bumped a lever" on the loader which then dumped dirt on Byrd's legs, Heckman's version of the confrontation is much different.
Heckman says that following the argument he watched Cox pick up a load of dirt and purposefully dump it atop Byrd before loading up again and dumping a second load atop the supervisor. At that point Byrd was completely pinned by thousands of pounds of dirt and Cox made sure the man was completely buried, Heckman told WFTV.
"He didn't just dump the dirt, he dumped it and drove forward with it to make sure that dirt was covering him up," Heckman said.
Burying the man wasn't enough however, as Heckman says Cox then got out of the machine and began beating Byrd in the head with a 6-foot aluminum level. According to the deputies' report, Heckman beat Cox until he was unconscious and "was standing over Byrd cussing and laughing about the situation."
Co-workers were able to pull Byrd from the pile of dirt and he rushed to the hospital. Doctors told WFTV that Byrd suffered "significant trauma to the head," and a nurse later told the station that he had a fractured skull and bleeding in the brain.
Cox was released on bail later the same day.